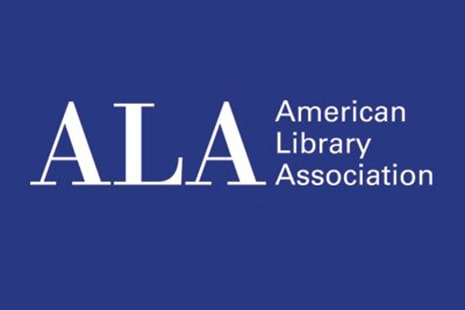 American Library Association (ALA) President Wanda Kay Brown called the second ALA Council meeting to order at 10:00 a.m. on January 27 at the 2020 Midwinter Meeting in Philadelphia.
Jim Neal, chair of the Committee on Organization (COO), presented the COO report (CD#27), which included a look at the requirement for committees to file biannual reports, an event that does not happen consistently. Kim Copenhaver, a member of the Committee Information Update subcommittee, presented a report on whether that requirement should be changed, based on Steering Committee on Organizational Effectiveness (SCOE) Forward Together recommendations. The biannual report will transition to an annual report using a new template provided by COO to encourage consistency and transparency. A resolution that Council Forum become an official subcommittee of the ALA Council Orientation Committee passed (CD#27.1).
Neal also presented the Freedom to Read Foundation (FRTF) report (CD#22), including its 50th anniversary celebrations, upcoming retreat, current litigation, and other issues. He encouraged councilors to become members of FRTF and welcomed Deborah Caldwell-Stone as the new director of ALA's Office for Intellectual Freedom.
Ed Sanchez, chair of the Task Force on Online Deliberation and Voting for ALA Council, presented its final report to council (CD#37). A resolution to accept the task force's recommendation that work continue within SCOE Forward Together Phase Two to clarify and codify best practices across the organization passed.
ALA President-Elect Julius C. Jefferson Jr. presented a motion (CD#39) to grant the Polish-American Librarians Association affiliate status with ALA, which passed.
Association for Specialty, Government, and Cooperative Library Agencies Division Councilor Michael Golrick proposed a resolution in opposition to charging prisoners to read (CD#41), which passed. Golrick also moved to suspend CD#40, ensuring intellectual freedom and the right to peacefully assemble at ALA events (passed during Council I), until the end of the ALA fiscal year. The motion was defeated.
Aaron Dobbs, Small Round Tables councilor, requested an open discussion of ALA's finances. Questions that were raised during the period will be addressed at Council III.
ALA Executive Director Mary Ghikas reported that there were 5,428 attendees in Philadelphia, along with 2,650 exhibitors, for a total of 8,078 registrants. There were 6,470 attendees at Midwinter in Seattle in 2019, along with 2,718 exhibitors, for a total of 9,188 registrants; 7,993 attended in Denver in 2018.
Brown adjourned the meeting at 12:00 p.m.