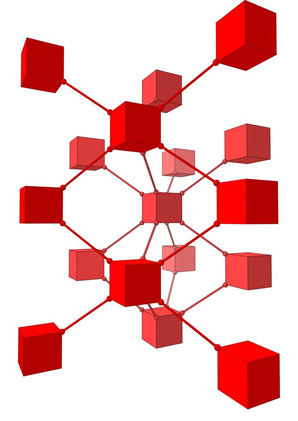 Libraries are at the center of a new education methodology: connected learning. Kylie Peppler, assistant professor of learning sciences at Indiana University, Bloomington, presented the program "Connected Learning and Libraries: At the Intersection of the Arts, Media, New Technologies, and Informal Learning." The session, part of the Association of Specialized and Cooperative Library Agencies' President's Program, highlighted the pivotal role that libraries play in helping young people recognize and pursue interests in a way that helps them develop real-world skills.
Defining connected learning
Peppler introduced the concept of connected learning and spoke briefly about the work that the more than 30 Learning Labs in the United States are doing. Similar to Friday's program "Connecting Youth," Peppler discussed the principles of connected learning. Connected learning programs are:
Interest-powered
Production-centered
Peer-supported
Shared purpose
Academically oriented
Openly networked
Connected learning "leverages the advantages of the digital age to make [young people's] dreams a reality," stated Peppler. It is a powerful philosophy because when people can pursue their own interests, they achieve higher-order learning outcomes than if they learn subjects because they have to. Connected learning can help young people engage in their communities, embark upon a career path, and get excited about learning with their peers and people in other generations.
The challenge for adult leaders in connected learning is identifying how young people's interests connect to real-world skills. Peppler shared three case studies about leveraging young people's interests and transforming them into strong skills.
Learning music with Rock Band
Rock Band is a videogame in which players use plastic, miniature versions of guitars and drums to "play" along to songs on screen. The game was incredibly popular several years ago. Peppler explained that there was a large group of young people who frequently played Rock Band at the library. But could Rock Band be good for more than just virtual jam sessions?
According to Peppler's research, Rock Band's display has a lot in common with traditional music notation. The on-screen commands that correspond to the pitch, length of a note, or tempo have analogues in sheet music. With the help of music experts, Peppler designed an assessment that evaluated how well the Rock Band–playing youth understood music. The results indicated that there could be a correlation.
In addition to Rock Band, the library had chronically unpopular violin lessons available for young people. Around two years into the Rock Band craze, something changed. The young people connected the resources they had available to their interest in Rock Band. That is, they recognized that the free violin lessons could help them learn to play a real instrument and could even lead to mastery of rock instruments like the guitar and drums. Many of the students continued the music lessons, becoming proficient at violin and even joining the local youth orchestra.
Learning art and programming with Scratch
Scratch is a software program that allows users to create animations using a simplified programming language. Scratch is popular among young people who use the program to create interactive art. The programs and animations that young people produce are often complex and sophisticated, even if the young people themselves do not realize it.
At Peppler's library, the Scratch community was robust. The community frequently swapped techniques and built upon the work of their peers to improve their own animations. To determine the quality of the community's work, Peppler invited a group of artists to evaluate the animations. The artists considered the teens' originality, criticality, use of medium, technique, and overall success when reviewing their works.
Unwittingly, the youths with some of the most apparently simple code were producing the most sophisticated animations. The young people were mastering programming concepts that often pose challenges to undergraduate students. Using Scratch helped the young people master computational skills like loops, variables, and conditional statements. Although the students could not identify these complicated programming skills, they were using them all the time to make their animations.
Learning circuits with e-textiles
There is an emerging trend in e-fashion, the art and science of combining electronic elements like LEDs or solar panels with wearables like hoodies and backpacks. Peppler's library began offering young people the tools and materials for making crafts with an electronic component.
E-textiles are unique because creating e-fashion involves circuitry, coding, and crafting. This means that there are both digital and analog components to creating the pieces. Crafters in e-textiles sew using conductive thread and program what their electronic components do using a computer.
This nexus of tech skills and crafting brings in a lot more girls than traditional electronics activities like robotics. Not only do more girls participate, but when creating e-textiles, girls are more likely to take the lead and less likely to ask questions. Even though girls have a strong presence in electronic crafts, boys are not shut out. In fact, boys are more likely to ask questions when working on e-textiles and they develop an interest in traditionally female-centric activities like sewing.
Real interests and real-world skills
Connected learning transforms interests in what are often considered to be leisure activities like videogames, animation, and crafting into skills that young people can use to further their education, find jobs, or create products of their own. Librarians can support young people in finding their interests and applying them to something with serious impact on their lives and futures, according to Peppler.
LINDSEY HALSELL is an analyst for the Bureau for Private Postsecondary Education in California's Department of Consumer Affairs. She blogs at digitalmanticore.com.
---
See, hear, and read more about what's going on at Annual—in real time and after.
Twitter: @alaannual and #alaac14
Facebook: https://www.facebook.com/events/489205011101981/
YouTube: http://www.youtube.com/user/AmLibraryAssociation
Flickr: http://www.flickr.com/groups/alaac14/
Pinterest: http://pinterest.com/alaannual/
Tumblr: http://ala-con.tumblr.com