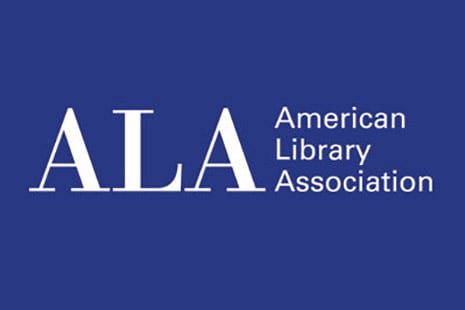 American Library Association (ALA) President Jim Neal called the first Council meeting to order at 8:30 a.m. Sunday.
The minutes from the 2017 ALA Annual Conference (CD#2) were approved.
Ed Sanchez, chair of the ALA Resolutions Committee, presented a report (CD#10.1) updating Council on progress made since the 2017 Midwinter Meeting in Atlanta to review its charge, scope of work, and training new members.
ALA President-Elect Loida Garcia-Febo presented the ALA Committee on Committees report (CD#11) with the slate of nominees for the 2018 ALA Executive Board: Tamika Barnes, Diane. R. Chen, Ed Garcia, Ben Allen Hunter, Maria McCauley, and Dale K. McNeill. Neal announced the tellers for the ALA Council election (CD#11.1): Cynthia Dottin, Eric C. Suess, Stephanie D. Tolson, Sandy Wee, and Chair Vivian Bordeaux.
Sarah LeMire, chair of the ALA Scholarships and Study Grants Committee, presented a motion (CD#31) to create the Lois Ann Gregory-Wood Fellows Program honoring Gregory-Wood's 50 years at ALA. The motion passed unanimously.
Janet T. O'Keefe, acting chair of the ALA Membership Committee, presented a resolution (CD#32) on adjusting personal member dues. The motion passed and now moves to a full membership vote on the 2018 spring ballot.
ALA Executive Director Mary Ghikas reviewed Executive Board actions (CD#15–15.2) and Council actions (CD#9) since the 2017 Annual Conference.
ALA Immediate Past President Julie B. Todaro proposed ALA Honorary Membership (CD#34) for Librarian of Congress and former ALA President Carla D. Hayden. The motion passed.
Ghikas reported that there were 5,242 paid attendees and 2,652 exhibitors at Midwinter, for a total of 7,894 registrants; 8,892 attended in Atlanta in 2017; 11,680 attended in Boston in 2016.
Neal adjourned the meeting at 9:17 a.m.