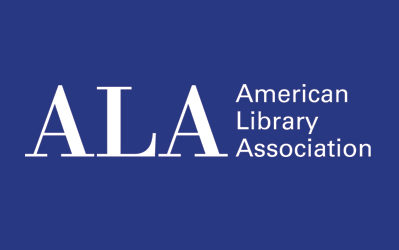 American Library Association (ALA) President Jim Neal called the first council meeting to order at 8:30 Sunday morning.
The minutes from the ALA Midwinter Meeting (CD #2.1) were adopted.
Ed Sanchez gave the report from the ALA Resolutions Committee (CD#10.2) on a motion to amend the ALA Policy Manual to update the motion form process for resolutions with fiscal implications. The motion passed.
ALA President-Elect and chair of the Committee on Committees (COC) Loida Garcia-Febo presented the nominations for 2018-2019 COC (CD#12): Oscar Baeza, Latrice Booker, Erica Findley, Dora Ho, Jack Martin, Louis Munoz Jr., Raymond Pun, and Jules Shore. 
Garcia-Febo then presented nominations for the 2018-2019 Planning and Budget Assembly (PBA) election (CD#12.1). Chapter councilor candidates for two-year terms include Charlotte Canelli, Micki Dietrich, Lynda M. Kellam, and Andrew Wertheimer. 
PBA councilor-at-large candidates, two for two-year terms and one for a one-year term, include Elissia Buell, Nicholas (Nick) H. Buron, Dorcas Hand, Kyla M. Johnson, Larry P. Neal, and Jahala D. Simuel.
Neal then announced the tellers for the ALA Council Elections to the COC and PBA (CD#12.2): Cynthia Dottin, Eric B. Suess, Stephanie D. Tolson, and chair Vivian Bordeaux.
ALA Executive Director Mary G. Ghikas presented the executive board actions taken since the 2018 Midwinter Meeting in Denver (CD#15.3–15.4). Ghikas also reported on the implementation of the 2018 ALA Midwinter Meeting Council Actions (CD#9.1).
ALA Councilor Sara Dallas (CD#41) read a resolution to honor African Americans who fought library segregation. The motion passed unanimously.
ALA Past President Maureen Sullivan facilitated a discussion with councilors on ALA's organization effectiveness efforts (CD#35.1).
Ghikas reported that there were 12,286 paid attendees and 5,148 exhibitors, for a total of 17,434 registrants; 22,289 attended in Chicago in 2017.
The meeting adjourned at 10:12 a.m.