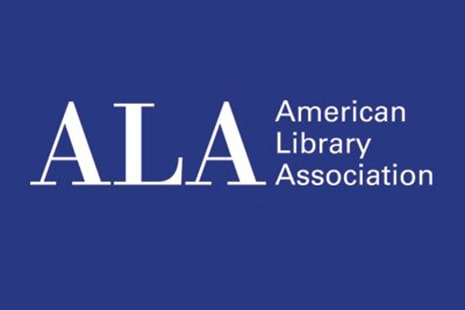 At the American Library Association's (ALA) 2021 Annual Conference and Exhibition Virtual on June 28, ALA President Julius C. Jefferson Jr. called the first Council meeting to order at 12:15 p.m.
The Virtual Council rules (CD#5.2) and agenda (CD#8.6) were adopted. The minutes from the 2021 ALA Midwinter Meeting and March Council Meeting Minutes (CD#2.3–2.4) were also adopted.
Mike Marlin, chair of the Resolutions Committee, thanked his colleagues and bade farewell to retiring committee members before presenting his report (CD#10.2).
The Committee on Committees (COC) report (CD#12) was given by Chair Patricia "Patty" M. Wong. Nominations for the 2021–2021 COC and the 2021–2023 Planning and Budget Assembly (PBA) election (CD#12.1) were announced.
Candidates for COC include Oscar Baeza, Regina Beard, K. C. Boyd, Keturah Cappadonia, Michael Gutiérrez, Liana Juliano, Binh P. Le, and Kari Mitchell. Candidates for the 2021–2023 PBA are Sharrese C. Castillo, David Dahl, Jos N. Holman, Patricia "Trish" Hull, Lynn Johnson, and Kelly Sitzman. Councilor-at-large candidates are Vivian Bordeaux, Alanna Aiko Moore, Leslie L. Morgan, and Edward Sanchez.
The election tellers will be Matt Beckstrom (head teller), Hannah Buckland, Laura Hicks, and Jonathan Newton.
John Lehner, chair of the Forward Together Fiscal Analysis Working Group, presented the group's report (CD#37.1). Lehner explained the time frame of the working group was compressed and that the resolutions are open-ended, which makes it challenging to assess the fiscal impact.
Forward Together Resolutions Working Group (FTRWG) cochairs Christina Rodriques and Jack Martin presented the working group's final report (CD#46) and action items (CD#46.1). A resolution to establish a task force to review ALA's core values passed. A second resolution regarding round tables was moved to Council II. A motion to refer remaining FTRWG action items in the report to a new task force passed.
Jefferson adjourned the meeting at 1:55 p.m.