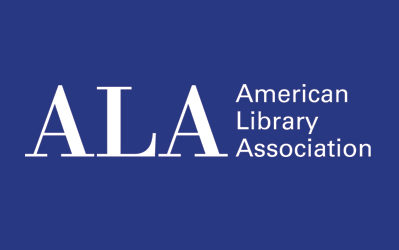 American Library Association (ALA) President Jim Neal called the second council meeting to order at 8:31 Monday morning.
ALA Treasurer Susan H. Hildreth presented the Treasurer's Report for FY2019 (CD#13.3). A motion to approve the FY19 Annual Estimates of Income passed.
Councilor Martin Garnar then gave the report from the Committee on Diversity (CD#14.1). In his report as president of the Freedom to Read Foundation (FRTF) (CD#22.1), Garnar provided updates on existing and new legislation issues, education efforts, Banned Books Week, and plans for FRTF's 50th anniversary in 2019.
Councilor Vivian Bourdeaux, chair of the Council Election Tellers Committee, reported on the election of new representatives to the Committee on Committees (COC) and the Planning and Budget Assembly (PBA) (CD#12.3). Elected to 2018–2019 COC terms are Latrice Booker, Dora Ho, Jack Martin, and Louis Muñoz Jr. Elected to the PBA as chapter councilors for 2018–2020 are Micki Dietrich and Andrew Wertheimer; elected as councilors-at-large for 2018–2020 are Nicholas Barone, Dorcas Hand, and Larry Neal.
Councilor Christopher Corrigan reported on the Policy Monitoring Committee (CD#17.1) and presented seven action items that had all been adopted at previous conferences but needed to be added to the ALA Policy Manual. The items included inserting language on net neutrality; making visual and performing arts part of the Library Bill of Rights; opposing sweatshop labor and supporting union businesses (affirmed in 2008); making an ALA- or CAEP-accredited master's degree strongly preferred for ALA's executive director; adding the core organizational values; adding the key action areas; and adding the strategic directions. All seven motions passed.  
Chair Sue Considine reported on the Committee on Organization (CD#27.1). Motions to redesign the ALA and Council Committee intern position and to establish the Graphic Novels and Comics Round Table both passed.
Neal recognized retiring councilors and Executive Board members, then Council members broke for a group photo with retiring Council Secretariat Lois Ann Gregory-Wood.
Jim Rettig, chair of the Constitution and Bylaws Committee, presented that report (CD#25.1). A motion to amend ALA Bylaws to fill ALA Council (Section 7) or division or round table (Section 8) seats if an elected councilor declines the position passed.
Leslie B. Burger provided updates from the International Relations Committee (IRC) (CD#18.1–18.3), including the International Federation of Library Associations and Institutions (IFLA) Global Vision and world map projects. IRC raised $80,000 in disaster relief funds for grants to rebuild Puerto Rican libraries after last year's hurricanes. Burger reported that 530 librarians from 50 countries were attending this year's Annual Conference.
Budget Analysis and Review Committee (BARC) Chair Rhea Lawson gave the BARC report (CD#33.2). A resolution on using ALA endowment funds for socially responsible investments failed. Rebekkah Smith Aldrich, cochair of the ALA Special Task Force on Sustainability, presented a report (CD#40) on sustainability and libraries.
ALA Executive Director Mary Ghikas reported 17,563 attendees in New Orleans, compared with 22,591 in Chicago in 2017 and 16,395 in Orlando in 2016.
ALA President-elect Loida Garcia-Febo adjourned the meeting at 11:29.