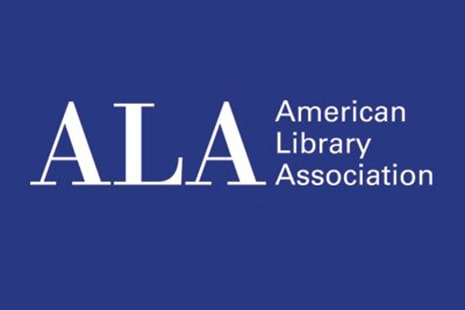 American Library Association (ALA) President Loida Garcia-Febo called the third Council meeting to order at 9:03 a.m. on January 29. The meeting began with a discussion of a Code of Conduct complaint against a Councilor. The complaint is being investigated by Conference Services through its process for investigating violations.
Memorials were read for Amber Clark, Wanda V. Dole, Leroy Hommerding, James Ray Jarrell, Merlyn Miller, and Carlton C. Rochell. A tribute resolution was read for ALA Round Tables Program Manager Danielle M. Ponton (Alderson), and a standing ovation was given in honor of JoAnne Kempf, director of the Office of ALA Governance, who is retiring in May.
Gay, Lesbian, Bisexual, and Transgender Round Table Councilor Ann K. Symons proposed a resolution in support of civil rights protections for people of diverse gender identities (CD#41). The motion passed.
Cynthia Dottin, member of the ALA Council Tellers Committee, presented the ALA Executive Board election results (CD#34.2). Eboni Henry and Karen G. Schneider were elected to three-year terms (2019–2022).
Chapter councilor Susan Jennings and Councilor-at-Large Peter Hepburn were elected to a one-year term on the ALA Executive Director Search Committee.
Committee on Professional Ethics Chair Sara Dallas presented a report on the committee's activities since the 2018 ALA Annual Conference (CD#24). A motion to adopt "Copyright: An Interpretation of the Code of Ethics" (CD#24.1) passed.
Julia Warga, chair of the Intellectual Freedom Committee (IFC), provided an update on IFC's activities (CD#19), including a upcoming revised edition of the Intellectual Freedom Manual (ALA Editions, 2020). A motion to adopt Article VII ensuring privacy and confidentiality for library users to the Library Bill of Rights (CD#19.1) passed. Several motions to adopt revisions to The Library Bill of Rights regarding meeting rooms (CD#19.2), prisoners' right to read (CD#19.3), and challenged resources (CD#19.4) also passed.
Rob Banks, acting chair of the Committee on Legislation (COL), reported on policy highlights for the year (CD#20), including $9 million more in funding for the Institute of Museum and Library Services and five public laws, a historic level of achievement. Because ALA's Annual Conference is being held in Washington, D.C., this year, there will be no National Library Legislative Day (NLLD) in May, but NLLD will occur again in 2020.
COL brought four action items to Council. Resolutions to observe Public Domain Day on January 1 (CD#20.1), on improved public access to Congressional Research Service Reports (CD#20.2), commending the reauthorization of the Museum and Library Services Act (CD#20.3) and celebrating the US ratification and passage of the Marrakesh Treaty Implementation Act (CD#20.4) all passed.
ALA Treasurer Susan H. Hildreth presented the Association's programmatic priorities (CD#13.1). A motion to approve programmatic priorities, which are the basis for developing the FY20 budget, passed. Hildreth also gave a brief update on the sale of ALA headquarters. The Association has signed a letter of intent with an interested party and is currently in the due diligence process. More information will be available soon.
Clara Bohrer, Conference Committee chair, introduced Earla Jones, ALA's new Conference Services director. Bohrer presented an update on the remodel of ALA's Annual Conference and the evolution of the Midwinter Meeting (CD#39).
ALA Executive Director Mary Ghikas reported on the final registration totals for the Midwinter Meeting in Seattle: 6,490 attendees and 2,721 exhibitors, for a total of 9,211 registrants. This compares with 8,036 in Denver in 2018 and 8,995 in Atlanta in 2017.
Garcia-Febo adjourned the meeting at 11:40 a.m.
Correction, Feb. 5: Council approved the programmatic priorities for FY2020, not the FY2020 budget.