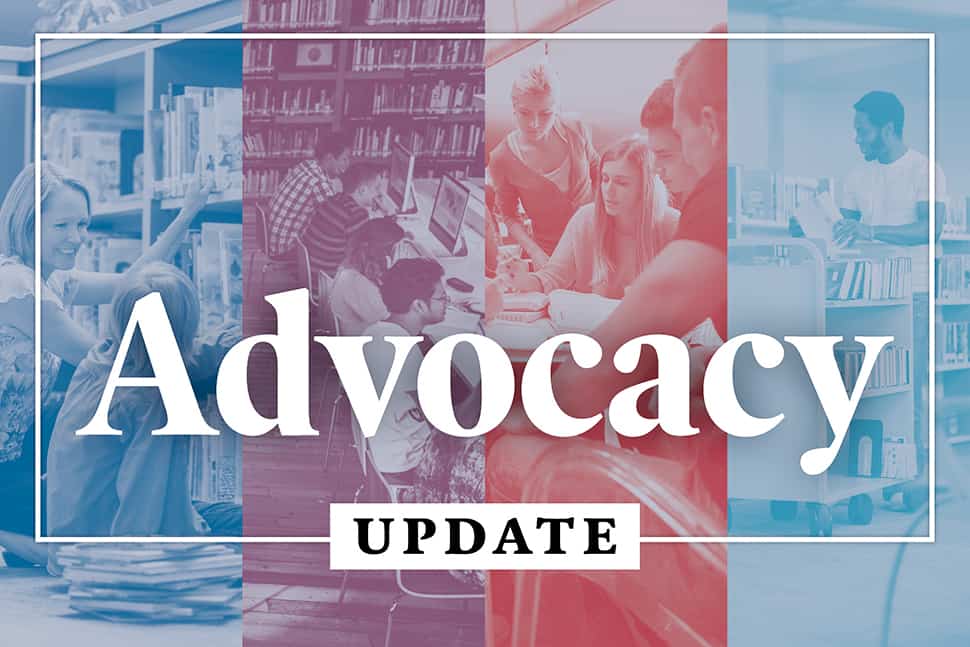 The American Library Association's (ALA) Public Policy and Advocacy Office (PPAO) is calling for emergency funding to address the lack of home broadband access for millions of students now learning remotely.
With stay-at-home orders reshaping education, many students are unable to participate in the online learning most states require. Members of Congress are now recognizing that the "homework gap"—experienced by the roughly 8–12 million K–12 students who lack broadband access at home—is only part of a larger learning gap. Libraries are a safety net for those with few ways to get online: Providing access to broadband, robust resources, and digital skills training are core services that all types of libraries offer.
The COVID-19 pandemic has brought long-overdue attention to digital inequity, which cuts across rural, urban, tribal, and suburban communities. This roadblock affects students, families, adult learners, those who can work from home, and (increasingly) those who have lost their jobs. People who once depended on the library for connectivity are scrambling to figure out how to manage the now-virtual world.
Momentum is increasing in both the House and Senate for the federal government to address the need for home internet access. On the House side, US Rep. Grace Meng (D-N.Y.) introduced a new version of her "Closing the Homework Gap through Mobile Hotspots Act" (endorsed by ALA in 2019) to address the near-term need for home connectivity. The "Emergency Education Connections Act" calls for $2 billion in funding for hotspots, routers, modems, and other connected devices such as laptops to be incorporated into the next COVID-19 relief package and funneled through the Federal Communications Commission's E-Rate program. Public and tribal libraries, K–12 schools, and tribal schools are eligible for funding.
In the Senate, Ed Markey (D-Mass.)—along with Sens. Michael Bennet (D-Colo.), Maggie Hassan (D-N.H.), and Chris Van Hollen (D-Md.)—will introduce a companion bill calling for $4 billion in funding. The greater amount in the Senate bill addresses many school districts' increasing concern that social distancing requirements will continue into the fall.
ALA has endorsed both bills and signed a coalition letter for the Senate version, along with more than 50 education groups, including its longtime partners in the Education and Libraries Networks Coalition. PPAO staffers and members of ALA's E-Rate Task Force are working with coalition partners to gather support for the bills to be included in the next COVID-19 relief package. For more information, contact Marijke Visser, PPAO associate director and senior policy advocate.