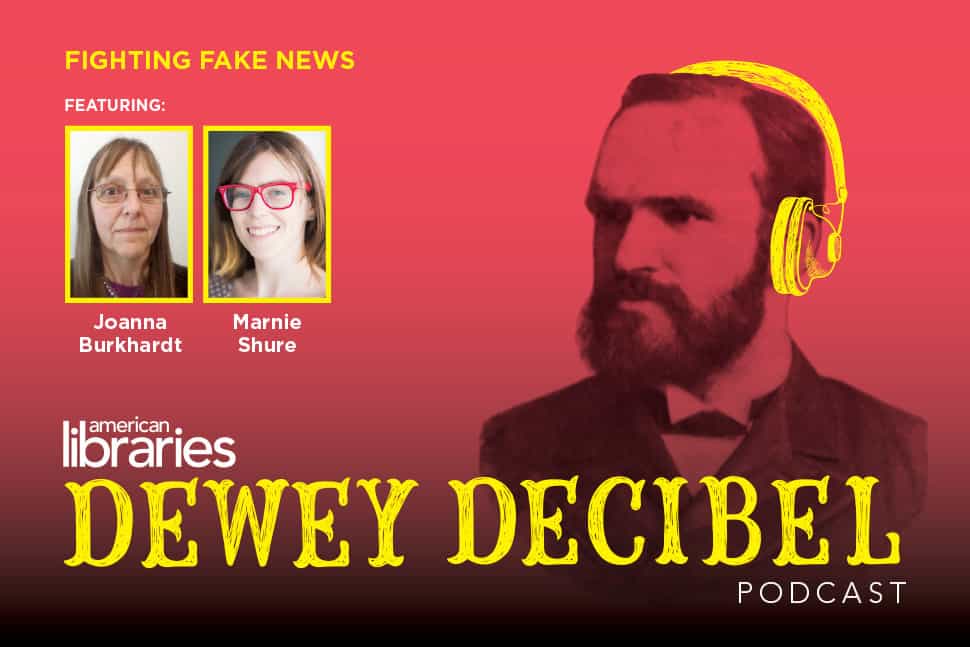 In Episode 16 of the Dewey Decibel podcast, American Libraries looks at the "fake news" phenomenon—its history, how we become susceptible to it, and how we can fight it.
Host and AL Associate Editor Phil Morehart talks with Joanna Burkhardt, fake news expert, professor and director of the University of Rhode Island branch libraries, and author of Teaching Information Literacy Reframed: 50+ Framework-Based Exercises for Creating Information-Literate Learners, about the history of fake news and its pernicious presence in today's media landscape.
Next, Dewey Decibel Senior Game Show Correspondent and AL Associate Editor Terra Dankowski quizzes librarians on fake news headlines and talks with them about news literacy at their libraries.
Finally, Morehart talks with Marnie Shure, managing editor of The Onion, about the satirical newspaper's very specific brand of fake news, the role of comedy in truth telling, and how current US politics affects its work.
If you have feedback for the Dewey Decibel team, email us at deweydecibel@ala.org. Tell us what you like, what you don't like, or what you'd like to see us cover. Follow us on Twitter and leave us a review on iTunes.