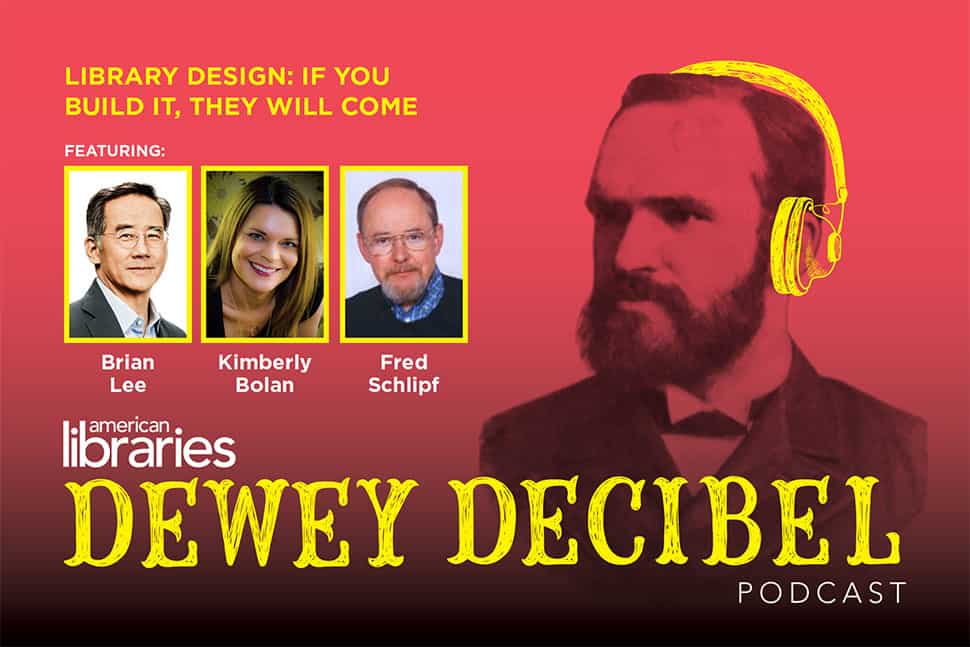 Episode Five of American Libraries Dewey Decibel podcast tackles a topic close to host Phil Morehart's heart: library architecture and design. As editor of American Libraries Magazine's annual Library Design Showcase, Morehart was primed and perfectly suited to talk to this episode's three guests:
Brian Lee from Skidmore, Owings, and Merrill, the chief architect behind Chicago Public Library's award-winning Chinatown branch. Lee and Morehart discuss the new Chinatown library and why it's important for a library to integrate itself into and reflect the community it serves.
Kimberly Bolan, the library consultant behind Kimberly Bolan and Associates and author of Teen Spaces: The Step-by-Step Library Makeover, 2nd edition (ALA Editions, 2008). Bolan and Morehart talk about the importance of providing teens with a space in the library that they can call their own.
Fred Schlipf, professor emeritus at the University of Illinois at Urbana-Champaign. Schlipf and Morehart take off the gloves to talk about bad library design and how libraries can prevent it.
If you have any feedback for the Dewey Decibel team, send us an email at deweydecibel@ala.org. Tell us what you like, what you don't like, or what you'd like to see us cover. Follow us on Twitter or leave us a review on iTunes.
Stay tuned for Episode Six in September, when Morehart talks banned books and censorship with James LaRue, director of the American Library Association's Office for Intellectual Freedom and more.