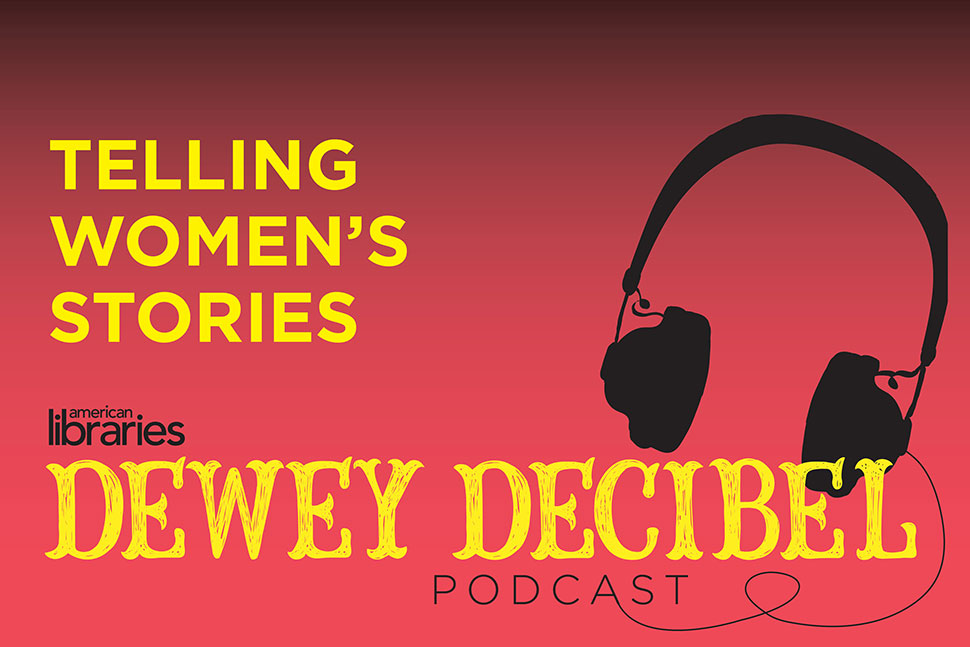 In Episode 48, Dewey Decibel celebrates Women's History Month with conversations about feminism, storytelling, and the 19th Amendment to the US Constitution, which granted women the right to vote 100 years ago.
First, American Libraries Editor-at-Large Anne Ford speaks with author and activist Mikki Kendall about her book Hood Feminism: Notes from the Women a Movement Forgot (Viking, 2020). Next, American Libraries Senior Editor Amy Carlton talks with author and cultural critic Roxane Gay, who will serve as honorary chair of Preservation Week, April 26–May 2, about the importance of oral histories in social justice movements and articulating women's experiences. Finally, American Libraries Senior Editor and Dewey Decibel host Phil Morehart speaks with Marilyn Harhai, professor of library science at Clarion (Penn.) University, about a bibliography she and a colleague created full of resources related to the 19th Amendment that earned them a 2018 Carnegie Whitney grant from the American Library Association.
If you have feedback for the Dewey Decibel team, email deweydecibel@ala.org. Tell us what you like, what you don't like, or what you'd like to see us cover. Follow us on Twitter and leave us a review on iTunes.