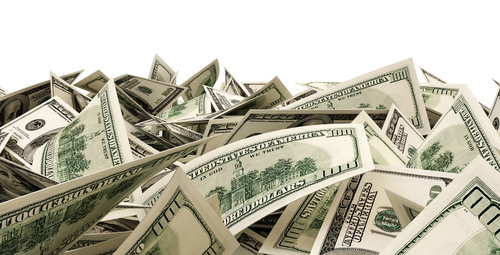 Many library professionals, when offered a job, are so relieved to hear that the search is over that they agree to any terms an employer sets. But agreeing to the first salary an organization offers is not the best career move, according to the ALA­–Allied Professional Association's program "Earn What You're Worth: Salary Negotiation for Library Workers."

The June 29 ALA Annual Conference program featured advice from librarians with public and academic backgrounds. Attendees heard from ALA Past President Maureen Sullivan; Dale McNeill, assistant director of public services at San Antonio Public Library; Leo Agnew, director of human resources and diversity programs at the University of Iowa Libraries; and Kathryn Kjaer, academic personnel and training coordinator at the University of California, Irvine Libraries.
Do your research
A well-informed applicant sees better results in a salary negotiation than one who has not done her research. Librarians sometimes forget that they can use their research skills for themselves, not just for their patrons. Before negotiating compensation, find out what librarians at the organization typically earn. For public institutions, including public libraries and universities, salaries are public information. The panel suggested that librarians can and should find out what librarians at an organization earn so they can negotiate appropriately.
If you get a call from an organization that wants to offer you a job, it is okay to ask if you can call them back in a few days. Employers are not going to rescind an offer because you need some time to think. You can use this time to research compensation and prepare yourself for negotiations.
Ask questions
Negotiations are a discussion, and asking questions is a critical part of a successful negotiation. Both parties work to understand the other's needs and perspective. Learn more by asking questions.
The organization should discuss compensation with you at some point during the interview process, but if no one brings it up, you should. If you meet with human resources or library administration at any point in the interview process, ask what kind of compensation they expect to offer for the position.
Employers expect potential hires to ask such questions. They are not going to change their minds about you because you ask for more money—in fact, they might like you better. McNeill said that one organization he worked for thought that if a person they wanted to hire negotiated at all, that person was worth more to the organization.
If you do not know how to approach a negotiation, remember that "you can always fall back on asking effective questions," Sullivan said. Try starting a negotiation with an open-ended question like "Where is there flexibility?" instead of "Is that negotiable?"
Listen for clues
Employers often provide clues that indicate where they can negotiate. Listen attentively so you can ask effective questions about the right topics. McNeill said that when he hires librarians, he uses phrasing like "We are prepared to offer you …," which implies that it is not the last word on compensation. Remember that a "no" is a clue, too. Even though an employer may say no to one question, he or she may say yes to another.
Know what's negotiable
The first question in a negotiation almost always has to do with requesting more money, but there are often other aspects of the compensation package that are flexible. If the organization is not able to offer a higher salary, you can try negotiating for a different schedule, more paid leave, professional development funds, the rate at which you accrue leave or retirement, moving expenses, or even tuition reimbursement.
You also need to know what is negotiable for you personally. Do not issue ultimatums such as "I need this much or I won't take the job," unless you absolutely mean it. Consider that it might be more worth it to you to receive another form of compensation than a high salary.
Be confident
When you enter a negotiation, be confident and know what you are worth to the organization. Understand what your skills and experiences are and be prepared to explain how those skills benefit the organization. You may not get everything you want, but if you can specifically explain why you are great to your organization, you are more likely to get what you ask for.
Know what you are worth to the organization and do not be afraid to ask for it. As Sullivan concluded, "It is about getting what you're worth."
LINDSEY HALSELL is an analyst for the Bureau for Private Postsecondary Education in California's Department of Consumer Affairs. She blogs at digitalmanticore.com.
---
See, hear, and read more about what's going on at Annual—in real time and after.
Twitter: @alaannual and #alaac14
Facebook: https://www.facebook.com/events/489205011101981/
YouTube: http://www.youtube.com/user/AmLibraryAssociation
Flickr: http://www.flickr.com/groups/alaac14/
Pinterest: http://pinterest.com/alaannual/
Tumblr: http://ala-con.tumblr.com