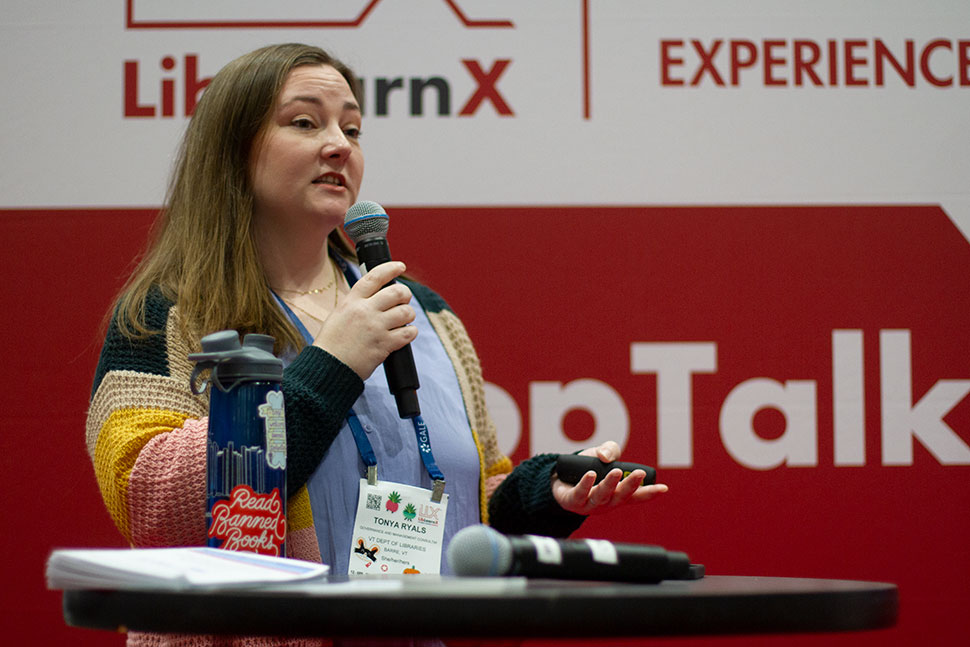 As book challenges grow more abundant, a group of allies you may want to turn to for support is your library's board of trustees.
At "Building Strong Trustee Relationships during Book Challenges," a January 28 session at the American Library Association's 2023 LibLearnX conference in New Orleans, Tonya Ryals—director of MacDonald Public Library in New Baltimore, Michigan—shared tips on how library directors can create and maintain relationships with their trustees to form allyships when requests for book reconsiderations come in.
Even if libraries have not yet faced book challenges, Ryals emphasized the importance of building strong relationships with trustees. That can look like an orientation of policies, a guided tour of the library and what it offers, and sharing some of the library's financial background. "This can encourage [trustees] to know what's going on at the library," Ryals said. These tours and meetings can also double as an opportunity for a director to get to know a trustee's skills and knowledge, which they can later harness to benefit the library. 
If a director has not set up any communication channels with their trustees, it's not too late to do so. "It's helpful to establish a feedback loop where you listen, clarify, and then respond," Ryals said. Directors must remind themselves, however, to set boundaries when it comes to communication. "Make sure you're not taking up too much of your own personal time. Recover and relax as best you can during these instances."
If a request for material reconsideration comes in, Ryals said that more will likely follow, as well as requests for information under the Freedom of Information Act. "Do prepare yourself for that," she said. Directors should also educate trustees on what intellectual freedom is and what their library's policies and procedures are with as much clarity, transparency, and accessibility built in their language as possible. 
"[Book challenges are a] somewhat niche issue that they've likely never encountered before," Ryals said. "It's helpful to ensure everyone understands what's going on, and it also ensures trustees have the language they need to communicate this [topic] with other people." 
Ryals also shared a few tips on what directors should do if book challenges come from within the board, and if a trustee uses too much formal meeting time to promote their challenge. "Time limits on conversations can be built into the agenda," she said. "The board meeting can also take a pause to cool down if somebody is in a heated discussion." A pause can also be a con, though; Ryals noted that sometimes it can delay an important vote. "It's really difficult to have that [issue] weighing over your head, but on the other hand, trustees can come back with a cool mind to evaluate."