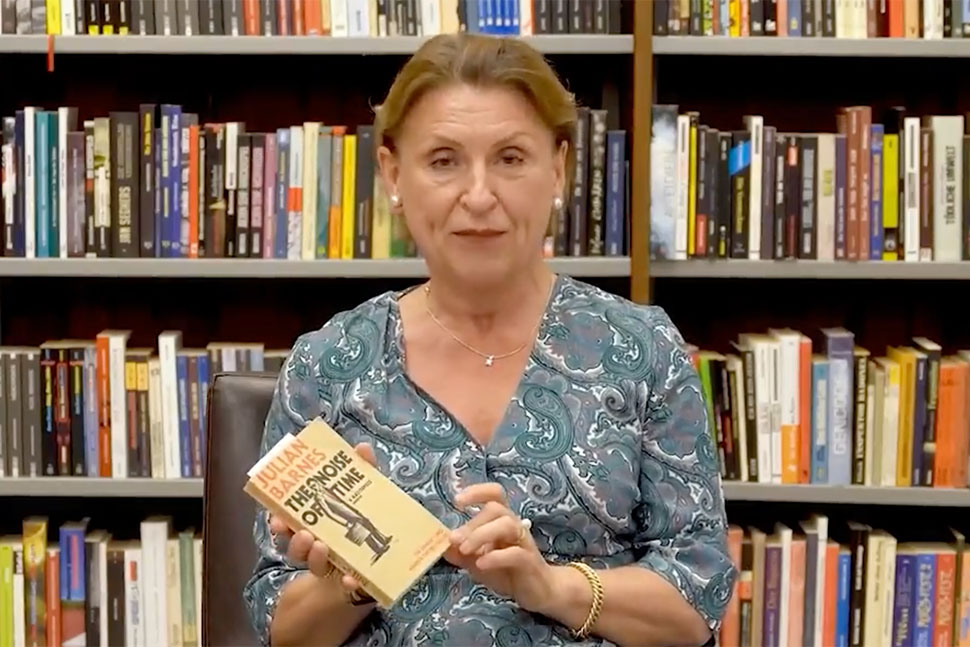 The final two days of the International Federation of Library Associations and Institutions' (IFLA) first virtual World Library and Information Congress (WLIC) featured a look into the future with technology and trends that will shape the practice of librarianship globally.
On August 18, the IFLA News Media Section presented "Libraries Enable News Literacy: Finding Solutions to Fake News." Moderator Ana Krahmer, director of the Digital Newspaper Unit at University of North Texas Libraries, talked with panelists about how to support information literacy for the public. Presenters included data scientists Katharina Beckh and Vishwani Gupta from the German-based Fraunhofer Institute for Intelligent Analysis and Information Systems. They two discussed their artificial intelligence tool that identifies and verifies news articles through machine learning methods. Beckh and Gupta covered the issue of selection bias when it comes to paywalls on select articles and announced they have been collaborating with the medical community to address the rise of fake news surrounding COVID-19.
Damien Wang, senior librarian at the National Library Board (NLB) of Singapore, shared his institution's strategy of hosting virtual programs on fact-checking and managing stress and well-being during COVID-19. NLB partnered with academia and corporations to develop and promote their resources. A critical moment, said Wang, was to connect and boost NLB's information literacy video programs to schools through a contest. For other national libraries interested in doing something similar, he recommended partnering with other organizations across the field to reach a wider audience.
On August 19, the third and final day of the virtual conference, IFLA President-Elect Barbara Lison's session, "20 Trends for Discussion," looked at the developments shaping the future of libraries—based on a global survey of library workers and educators. These include the impact of COVID-19; the expansion of virtual spaces and services; the rise of soft skills; the role of diversity in reforming collections, services, and practices; climate change; a mobile population; the growth of data and the need for data literacy; artificial intelligence and emerging technologies; and the privatization of knowledge.
Several panelists added their perspectives on these trends in the field. Through an online poll, the 20 trends were narrowed down to five priorities based on attendees' responses:
Virtual is here to stay: Patrons continue to prefer accessing library services remotely, putting into question the value of physical spaces and offerings.
Diversity gets taken seriously: A growing awareness of the existence and effects of discrimination will lead to radical reforms to our collections, services, and practices.
An environmental reckoning: Climate change brings new threats to libraries and the communities they serve, forcing radical adaptation to avoid disaster.
Lifelong learning expands: Because jobs for life no longer exist, more people need to retrain throughout their lives. Libraries respond with learning activities.
Inequalities deepen: Technology creates new possibilities for those with access, but the digital divide grows without strong action.
Lison's presidential theme will be "Libraries Building a Sustainable Future," and these five trends will inform her 2021–2023 term, which begins August 26.
In the closing ceremony, children's book author Alan Durant shared how J. D. Salinger's The Catcher in the Rye affected his life. IFLA Secretary General Gerald Leitner and outgoing President Christine Mackenzie replayed highlights from IFLA's first virtual congress. Emphasizing the need for libraries to foster innovative partnerships and critical connections with like-minded organizations such as UNESCO, United Cities and Local Governments, and World Intellectual Property Organization, Mackenzie concluded, "We will be able to look back at WLIC as standing out, not just being the first virtual World Library and Information Congress, but because it was the congress that launched new partnerships, new collaborations, and new togetherness in the field."
In a video, IFLA's Irish National Committee welcomed participants to attend the next WLIC, scheduled to be held in Dublin, July 24–28, 2022.