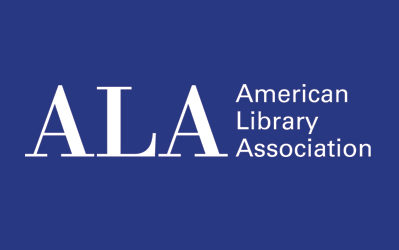 ALA President Julie B. Todaro called the first council meeting to order at 8:33 a.m. Sunday morning.
Todaro introduced a special guest, Librarian of Congress Carla D. Hayden, who gave remarks and thanked the library community for making her confirmation possible.
2014–2015 ALA President Courtney L. Young, chair of the ALA Executive Director Search Committee, presented the committee members (CD#10.2): Keri Cascio, Diane R. Chen, Joseph M. Eagan, Miguel Figueroa, Dora T. Ho, Julius C. Jefferson Jr., Ann M. Martin, Stefanie Metko, ALA President-Elect James "Jim" G. Neal, and Karen G. Schneider.
Young also announced the Council nominations for the 2017–2018 ALA Executive Director Search Committee (CD#10). Chapter councilor nominees are: Matt Beckstrom, Samantha C. Helmick, Amy Spence Lappin, and Stephanie D. Tolson. At-large, division, and round table councilor nominees are: Tamika Barnes, Sandra M. Barstow, Lauren Andrea Comito, Aaron W. Dobbs, Tyler Dzuba, Martin L. Garnar, Mario M. Gonzalez, Sara Kelly Johns, Leo Lo, Kari R. Mitchell, and Kimberly Anne Patton. One chapter councilor and one at-large/division/round table councilor will be chosen for the committee.

Todaro then announced the tellers for the ALA Council Elections to the 2017–2018 ALA Executive Director Search Committee and Executive Board (CD#10.1): Vivian Bordeaux, Patricia M. Hogan, and William "Bill" E. Sudduth III (chair).
Neal introduced the nominations for the 2017–2018 Executive Board election (CD#11): Matthew P. Ciszek, Trevor A. Dawes, Susan L. Jennings, Maria Taesil Hudson McCauley, Lessa Kanani'opua Pelayo-Lozada, and Patricia "Patty" M. Wong. Jack Martin accepted a nomination from the floor. Council will elect three Executive Board members.
ALA Executive Director Keith Michael Fiels reviewed the Executive Board actions since the 2016 Annual Conference (CD#15) and gave the implementation report on ALA Council actions taken at the 2016 Annual Conference in Orlando, Florida (CD#9).
ALA Past President Sari Feldman presented Ann K. Symons as a nomination for ALA Honorary Membership (CD#34). The motion passed with no objections.
Fiels reported that there were 5,342 paid attendees, 2,895 exhibitors, and 655 complimentary registrations at Midwinter, for a total of 8,892 registrants; 11,716 attended in Boston in 2016.
The meeting adjourned at 9:27 a.m.