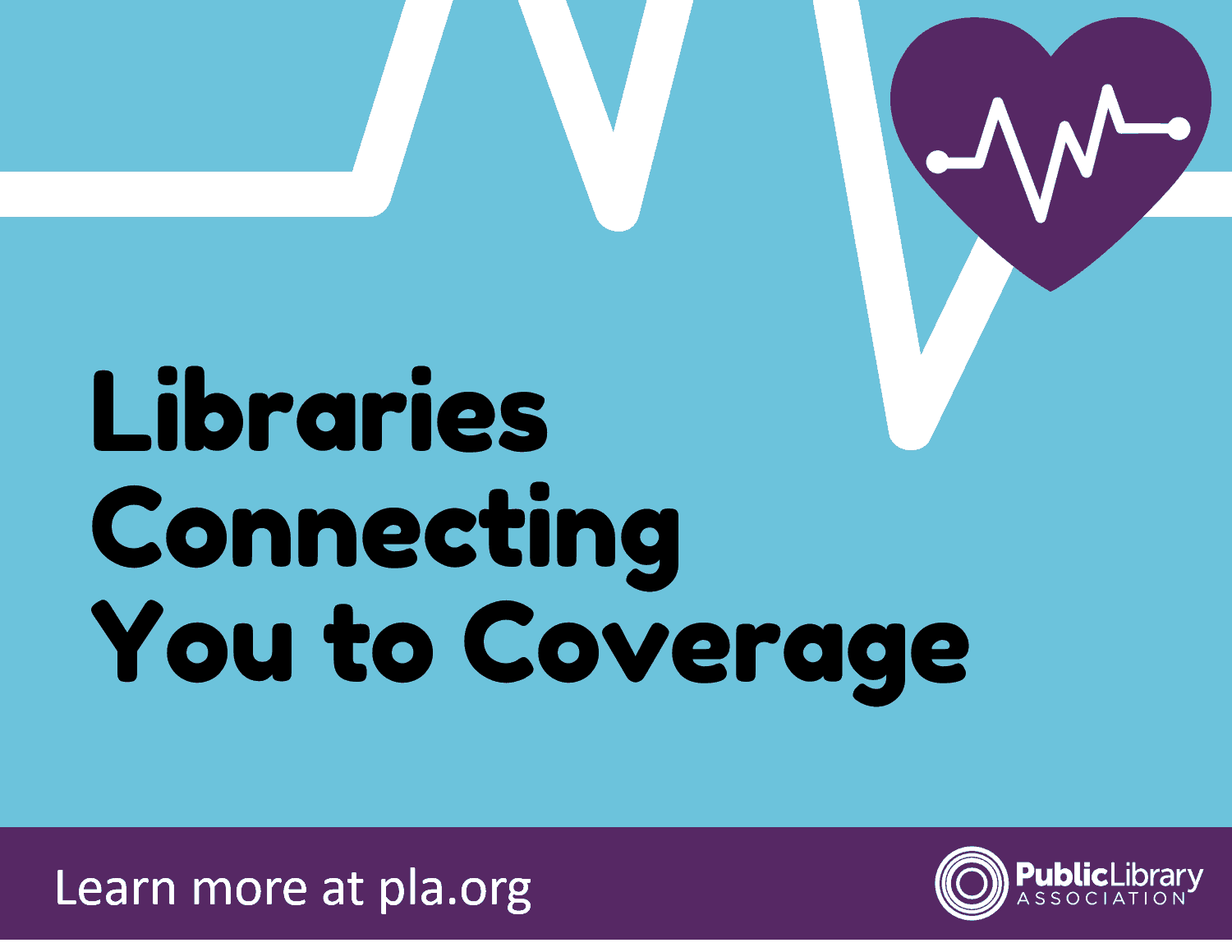 Open enrollment for the Affordable Care Act (ACA) begins November 1 and runs through December 15. As part of its ongoing work to support the public library's role in creating healthy communities, the Public Library Association (PLA) is offering public libraries—especially those in states that use healthcare.gov, the federally-facilitated marketplace—a suite of free tools and resources.
Through PLA's second annual Libraries Connecting You to Coverage initiative, libraries can start or increase efforts to educate and build year-round awareness of coverage options including enrollment in Medicaid or a Special Enrollment Period. These efforts will help reach the uninsured, many of whom are people of color. Health insurance is an important first step in reducing disparity.
More than 20 million people have gained access to health insurance coverage through the marketplace since the passage of the ACA in 2010. According to an issue brief from the Commonwealth Fund, all racial and ethnic groups saw gains in health coverage between 2013– 2016, but these gains were especially prominent for minority groups and individuals with incomes below 139% of the federal poverty level.
The Centers for Medicare and Medicaid Services reported that almost 8.5 million people in the 39 Healthcare.gov-participating states enrolled in coverage during the six-week enrollment period of 2018. This represents a 4% decrease compared with the previous year's open enrollment numbers. Thanks to the hard work of enrollment advocates, including public libraries, the drop was much smaller than anticipated despite drastic cuts to Federal Navigator funding and advertising budgets.
Access to current and reliable health information is imperative for the well-being of everyone, and public libraries are frequently a go-to resource as people navigate complex issues related to health care, insurance, and aging. In addition to offering appropriate information, libraries improve access in practical ways for people who need technology or communication enhancements, such as plain language documentation, assistive devices, or multilingual materials.
Health literacy can help improve health outcomes and reduce medical costs when patients and their caregivers seek healthy habits, understand a new diagnosis, and develop a self-care plan and emergency instructions. Many communities and special populations rely on libraries to help them access programs that require computer use to gain services and information. Great potential can be realized only with increased training for library staff and effective partnerships that leverage library assets.
Become a champion for health insurance coverage today!
This national partnership to assist uninsured consumers in enrolling in the Affordable Care Act is made possible by funding from the Robert Wood Johnson Foundation and Community Catalyst.
Questions about the initiative may be directed to Leighann Wood, PLA program manager, at lwood@ala.org.