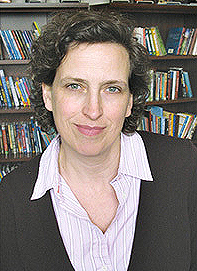 In a June 10 statement, Library Journal announced that Rebecca Miller, editor-in-chief of School Library Journal, has taken over as editorial director of Library Journals (LJS), effective immediately. In this new role, Miller will be at the helm of both LJ and SLJ, where she has been editor-in-chief since 2011.
Announcing the change, LJS publisher Ian Singer said the consolidation of the two editor-in-chief roles coincides with three technology investments the company plans to implement: a migration to the K4 publishing platform; a move toward the WordPress content management system; and a combining of the company's book review databases.
Miller is replacing Michael Kelley, who is no longer with the company, according to the June 10 post. Kelley became editor-in-chief of LJ in September 2012, following the departure of longtime editorial head Francine Fialkoff.