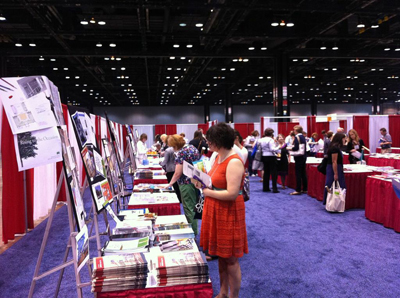 When it comes to marketing, who couldn't use a little help from their friends? Thankfully, LLAMA's PR Xchange on Sunday provided librarians the opportunity to sample some of what has been judged to be the year's the best marketing materials.
This year's PR Xchange hosted a variety of creative public relations materials including zombie attacks and Hunger Games themes.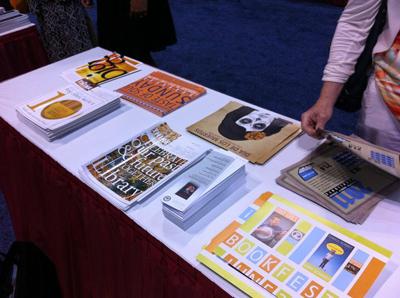 Attendees view an exhibit of the best library public relations materials produced within the past year.
Cynthia Bledsoe (Charleston, S.C.) and Tammy Kiter (New York) demo two marketing materials displayed at this year's PR Xchange, hosted by the Public Relations and Marketing Section of the Library Leadership and Management Association.
At the LLAMA PR Xchange, ​South Carolinians Virengia Houston and Robin Rousselle preview this year's best library marketing materials.