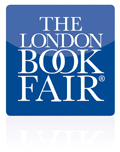 The role of academic libraries is changing as open access publishing moves into the mainstream, speakers said April 9 at the London Book Fair.
Open access publishing, which makes academic research available for free to end users, is on track to become the most common form of publishing in the sciences, said Cameron Neylon, director of advocacy at the nonprofit San Francisco–based Public Library of Science. But the technical systems and payment procedures currently used by academic publishers to disseminate research are based on the subscription model, which calls for selling a relatively small number of subscriptions to institutional buyers, each one for a hefty price. Open access flips that model, making the information free for end users by charging researchers or their funders to publish it.
As open access becomes more popular, the old operating models are proving inadequate to the new publication method, Neylon said. One example is that academic libraries face an increase in transaction costs when they must pay invoices for every article published by university faculty rather than per subscription.
"The scale is starting to cause problems," he said. "The systems aren't fit for purpose."
At the same time, US libraries in particular see open access as an "opportunity for libraries to become more like publishers," said Michael Cairns, CEO of Publishing Technology, a software company in the United Kingdom that targets the publishing industry. They can publish content created by academics at their university without the expense that would have made such an endeavor unfeasible in the past. The proposition is an attractive one at a time when offsite storage is turning more campus libraries into meeting places for students rather than collection repositories.
"Libraries are also looking to expand their role," Cairns said.
CLAIRE BUSHEY is a freelance journalist based in London.