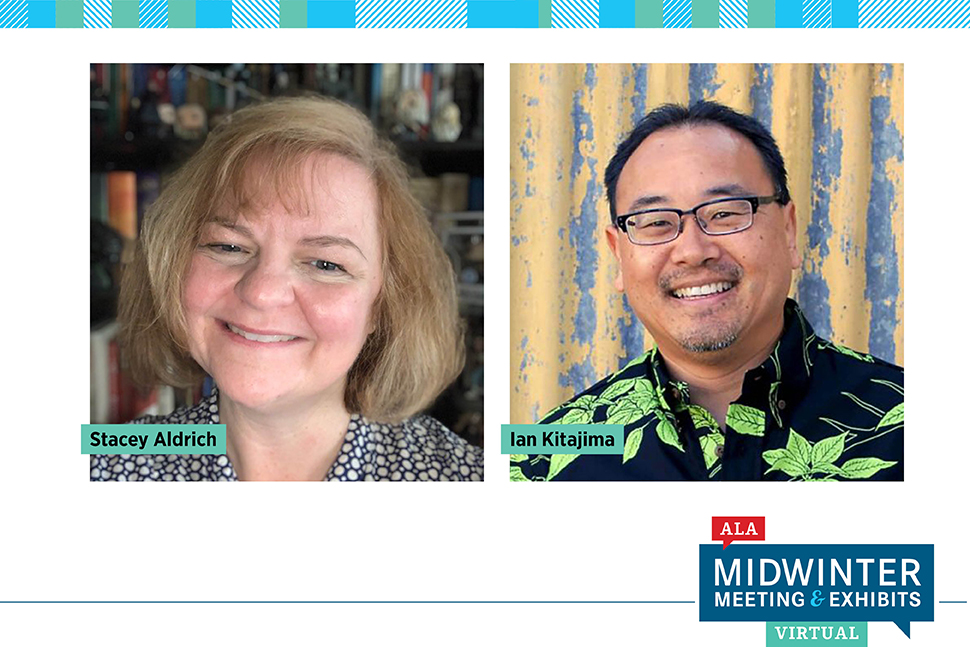 If you're not ready for them, the changes brought on by new technology might "punch you in the mouth," said Ian Kitajima, director of corporate development at Oceanit Research Foundation.
It's a timely, if violent, image: The pandemic has accelerated numerous technological changes, including digitization, automation, and remote work. In the midst of this upheaval, the Hawaii State Library system has partnered with Oceanit to help dodge any metaphorical punches by bringing artificial intelligence (AI) technology, along with job training and mentorship for students, to the library.
With Stacey Aldrich, state librarian of Hawaii, Kitajima shared details about their partnership and the future of AI technology in the session "Artificial Intelligence: The Future is Already Here" on Sunday, January 24 as part of the 2021 ALA Midwinter Meeting & Exhibits' LibLearnX Preview and the Symposium on the Future of Libraries.
Aldrich approached Oceanit because she was looking for a more effective way of tracking library occupancy. At the time, the Hawaii library system—the only statewide public library system in the US—relied on manual people-counting to assess usage and occupancy. Aldrich sought instead a way to use Oceanit technology to implement people-counting while using the data in a way that protects people's privacy.
The partnership would not only bring AI into the libraries, but also leverage Oceanit's Aloha AI Student Trailblazers program to offer opportunities for students across the islands to learn about AI and work with the data to help the library envision new ideas for managing resources. "We want to make sure we're looking at how we use it, what we can do with it, and how we can help educate folks," Aldrich said.
The partnership centers on the Aloha AI System and Occupancy Sensors. While most people-counters use a motion detector to count entries and exits, these sensors use AI technology that has been trained on massive datasets to identify human beings. However, the system helps maintain library visitors' privacy by analyzing camera input on the sensors themselves instead of transmitting them to a central database, which means that the only data stored in the cloud is that a person entered the library at a specific time. Advances in AI technology have lowered the cost of these more powerful sensors. "If we were trying to do this three years ago, I would have told Stacey it's just not feasible," Kitajima said.
Testing began in October 2020 at the Kaimuki Public Library in Honolulu. An online dashboard provides a real-time occupancy count; soon it will include an audio component to notify library staff when occupancy is too high. Students from Hawaii high schools will begin training in March to use the data and present further questions to the library for analysis under mentorship from Oceanit.
Kitajima identifies AI as one of several "mega-trends" in technology that will affect life and work in the years to come. He predicts that it will be just as influential as the internet when it comes to creating new businesses, and believes that focusing on students now will help develop and diversify the technology in the future. "We have to have a balance within, especially in artificial intelligence," he says, adding that AI should respect privacy and culture. "Technology sometimes tends to be so efficient that we lose our cultural practices."
Student participation also helps provide training for careers in AI and other data-related fields. The Oceanit program exposes students to innovation mindsets and design thinking instead of a particular technological device or format, since, Kitajima noted, technology changes while the approaches needed to evolve it stay the same.
By engaging students in a community problem, "we have a unique opportunity to have multiple benefits for everyone," Kitajima said.