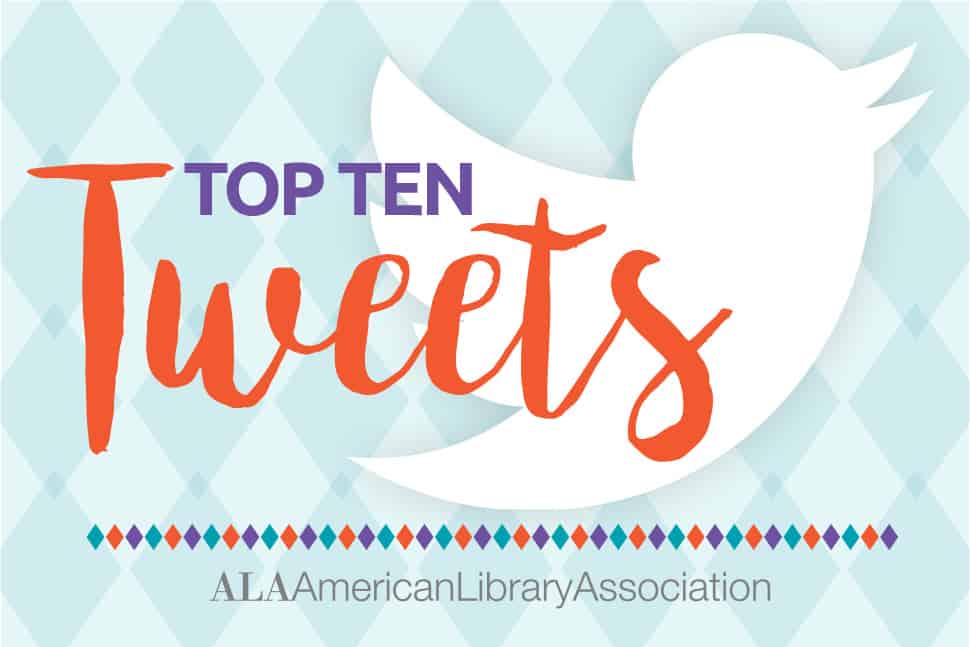 The final day of the 2019 Midwinter Meeting in Seattle brought the Youth Media Awards announcements, Isha Sesay, adding up all the books you grabbed from the exhibits hall, and traveling home.
We started the day bright and early with the Youth Media Awards.
My 2nd time hearing the announcements in person and just as thrilling! #caldecott #newbery #alayma19 #alamw19 pic.twitter.com/KBozSWatjE

— Julie Hembree (@mrs_hembree) January 28, 2019
https://twitter.com/agentpenfold/status/1089999113280782343?s=21
Forget the Super Bowl, we have the @ALALibrary Awards!!!! Congrats to all the winners and thank you to the committee members for your dedication. #books #alamw19 #readers #library https://t.co/j9hTqeRtPx

— Lisa Yee (@LisaYee1) January 28, 2019
If you didn't become Cognotes famous this Midwinter, there was always a last chance to become Twitterboard famous!
I'm tweeting that my tweet made the tweet board at #ALAMW19 pic.twitter.com/gj8fbuTZ6u

— Elijah Olson (@OlsonElijah) January 28, 2019
The perfect last session of Midwinter, was our closing speaker Isha Sesay.
So honored and inspired by hearing @IamIshaSesay at ALA Midwinter. Looking forward to reading her book, Beneath the Tamarind Tree, and you all should too. #alamw19

— Becca (@becpdx) January 28, 2019
#alamw19 @IamIshaSesay in the world today you can be a bystander or an upstsnder. If you are standing to the side, or ignoring what is happening, you are still taking a stand. Is it the side you want to choose?

— Beth Olshewsky (@BethOlshewsky) January 28, 2019
Finally it was time to see what books you grabbed that your patrons would be excited to read soon.
A successful weekend 🙂 my students will be very excited tomorrow!!!! #alamw19 pic.twitter.com/hVhJIaXJDL

— Jeremiah Henderson (@jerhende) January 29, 2019
…with all those books we begin to wonder—how do you make room in your suitcase for them?
https://twitter.com/the_musser/status/1090018412934225920?s=21
Now that the conference is over, it's time to appreciate all the new things you learned and the wonderful people you met. We'll see you at Annual in D.C.!
https://twitter.com/beaverreaders/status/1090138058521899010?s=21
Thank you ALA for another great Midwinter Conference. I love learning from and being inspired by my fellow librarians! #alamw19

— Erin Nguyen (@librarynguyen) January 28, 2019