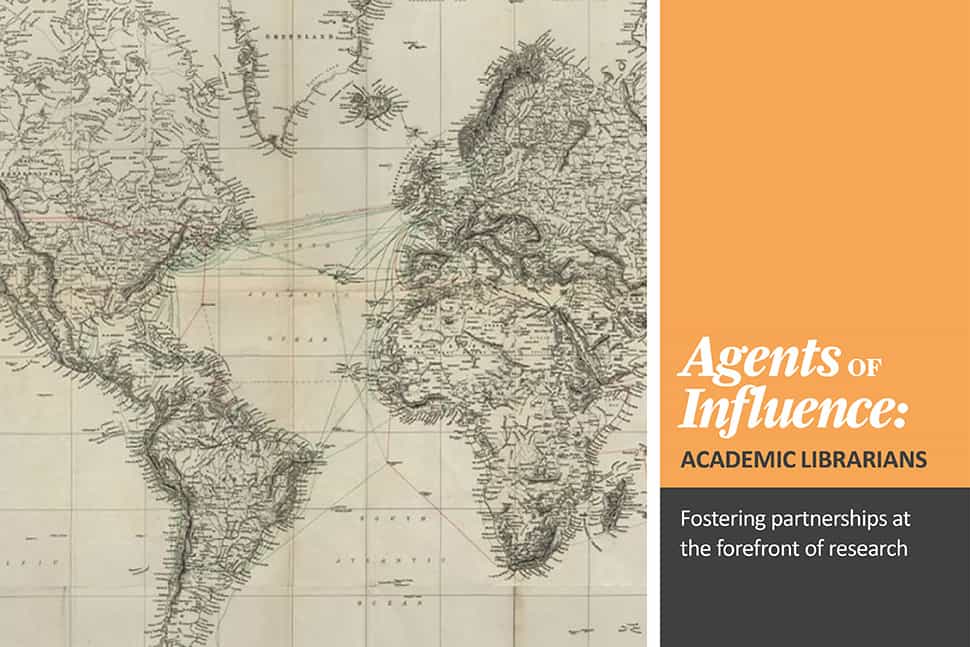 In this multipart series, American Libraries presents case studies and interviews with thought leaders looking at research trends in academic libraries. We'll be covering the topics of social justice, information literacy, digital archives, faculty outreach, and new technology. This is the fifth story in the series.
Digital humanities programs are growing in popularity at universities across the country, and libraries at top-tier schools like Stanford University are helping to pioneer the nascent field of study. While advancing research in innovative ways using technology, the programs are also giving librarians new inroads to connect with faculty, students, and researchers.
Quinn Dombrowski, academic technology specialist at Stanford's Division of Literatures, Cultures, and Languages, has worked in the field since 2004 and is the founder of DHCommons, an archive for digital humanities projects. She serves at Stanford's Center for Interdisciplinary Digital Research, an entity within the university library that largely operates as an umbrella organization for academic technology specialists.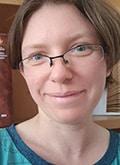 Regardless of how long a school's digital humanities program has been in place, Dombrowski says it's important to remember that "libraries don't exist in a vacuum." Connecting with departments and university leadership is key in breaking into the field or growing an existing program, she says.
Dombrowski suggests asking: "Is there a humanities center [that is] thinking about hiring technical staff to support digital humanities projects? If so, might there be an opportunity to partner with them to have a joint position [with] a person who might be able to straddle the worlds between disciplinary work and the library itself and be a two-way conduit of information?"
She urges those considering launching a digital humanities program to search for departments and programs on campus that may be interested in taking a leadership role in the program.
The academic technology specialist program at Stanford is half funded by the library and half funded by a department or a center, says Dombrowski. Such collaborations can be mutually beneficial, but they also run the risk of one side of the funding drying up and leaving the other entity left to pay for the position in full, she says. But funding isn't the only upside of collaboration: "Ideally, those collaborations can not only serve to accomplish the library's goals in digital humanities but also work toward building a network of relationships across campus," she adds.
Dombrowski says librarians bring a high level of knowledge to digital humanities projects through web development, data organization and management, and navigating API libraries, among others. "There's a lot of expertise in the library, even among people who may not have taken programming as part of their MLIS degree," she says. "That degree of expertise of how to think through organizing data is often underappreciated. It can really make the difference between a successful project and one that really struggles."
She notes that for any given research project, much of the material comes from other libraries. Finding information from such external sources gives librarians an opportunity to enhance and influence research. "By and large, [researchers] don't really care where the stuff comes from. They want the stuff they want," she says.
A scholar studying 18th-century literature, for instance, might research their university's own archive as well as digital archives like Gale's Eighteenth Century Collections Online, an archive that includes more than 180,000 titles. Similarly, Gale's Nineteenth Century Collections Online offers tens of thousands of documents from newspapers, pamphlets, photographs, manuscripts, ephemera, maps, and more. Both are great "starter" archives for schools launching or enhancing digital humanities programs because they include a breadth of content for students in a wide range of academic study.
"To be able to contribute that expertise to a project team is something libraries can really excel at," Dombrowski says. For example, librarians have a heightened awareness of the bias inherent to taxonomies, she says. "These are things that most people in humanities programs don't think about, faculty don't necessarily think about, and librarians can contribute to it in those projects in a way that makes sense."
Prepping students is another important part of the process in running a successful digital humanities program. The school's "Welcome to the Library" sessions give students a road map for various databases and APIs. Dombrowski suggests, "[Offer] a tour of the library highlighting not just the physical holdings, but the digital collections and some of the possibilities that are inherent to that."