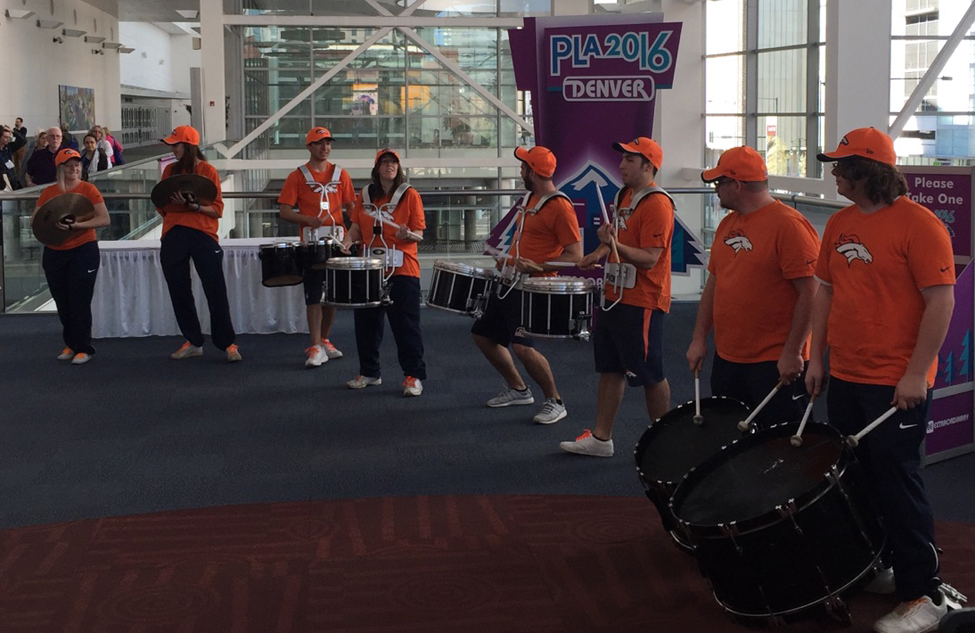 Public Library Association (PLA) President Vailey Oehlke danced down the auditorium steps to the Diana Ross tune "I'm Coming Out" as she opened PLA's 2016 conference in Denver on Wednesday. ALA President Sari Feldman followed Oehlke's remarks with a presentation of the new Libraries Transform video.
In an open and nonpolitical conversation, Anderson Cooper, CNN anchor, talked about his mother, Gloria Vanderbilt, and their relationship, the focus of their new book, The Rainbow Comes and Goes (Harper Collins). Cooper, who experienced tremendous loss in his life with the death of his father at a very young age, and then the suicide of his brother when he was in college, recently found himself wanting to know more about his mother. "My mother is Gloria Vanderbilt, and I was thinking when she turned 91, she was famous longer than anyone else alive," he said.
He thought a conversation might be easier if it weren't face to face. So he asked a friend to help her learn how to email.
"I should have sent her to a library," he said.
He found the format especially surprising, and his mother readily responded to emailing. "It was almost like putting a message in a bottle and then a bottle would come back with a response."
The emails touched on quite personal and delicate issues, such as his mother's experimentation with same-sex relationships, dalliances with famous men, and Cooper's own revelations about being gay. While his initial moment of coming out to her left him a bit puzzled about her response, she told him later that "I don't just accept it, I rejoice in the fact that you're gay and I wouldn't want you to be any other way."
Cooper and his mother are opposites in many ways, he says. She is comfortable with chaos, he likes order. She is "the biggest optimist ever" who expects to find "a man with a boat off the coast of France" who will sweep her away. He calls himself a "catastrophist. No one wants to be considered a pessimist." He says he plans for everything short of stocking a cellar with food.
They are alike in that they both have intense drive. "It's exhausting to be around my mom," he said. He was shocked to hear from his partner that he, too, is exhausting to be around.
One of her exhausting habits is to continually change her decor, making a wall of windows one week, and then switching it up a few weeks later. He recalled moving every four years to totally change her environment. And the end result was putting a lot of stuff in storage. Cooper learned his mom was renting several storage lockers in New York City, filled with the treasurers of her many decor changes. In sorting through them, he found letters from Frank Sinatra, Charlie Chaplin, and more, but also ridiculously mundane things, like a cornflakes box from 1953. These storage locker trips are the fodder for an upcoming documentary on HBO and CNN.
While he left to a standing ovation, a drum line kept the momentum up, leading participants to the opening of the exhibit hall.
While numbers are not final, this year's conference attendance is exceeding the last PLA conference—in 2014—when more than 7,600 attendees gathered in Indianapolis.