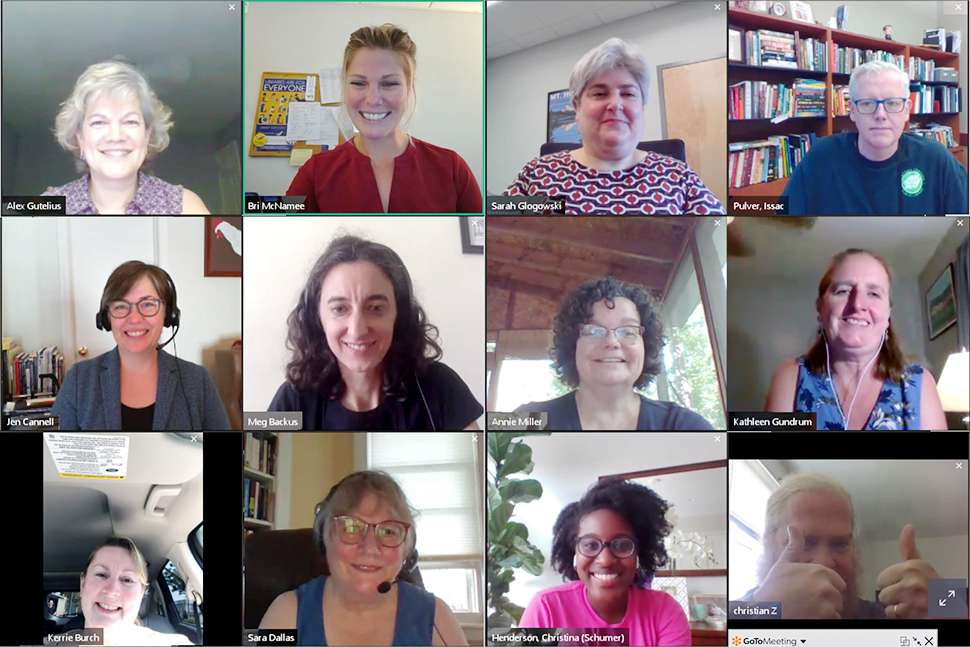 The US House and Senate returned from their August break after Labor Day, and library advocates are continuing to press elected leaders to support the Library Stabilization Fund Act (LSFA) before the election in November.
LSFA (S. 4181/H.R. 7486) would establish a $2 billion emergency fund to address financial losses and bolster library services for libraries of all types, with priority given to the hardest-hit communities. Most of the funding ($1.7 billion) would go directly to states to meet local library needs such as avoiding furloughs, providing safe workspaces, or purchasing technology. An additional $200 million would be allocated through a competitive grant program eligible to school and academic libraries. Another $45 million would be provided for tribal libraries.
Since the bipartisan legislation was introduced in the House and Senate in early July, American Library Association (ALA) members have urged Congress to pass LSFA or adopt its provisions as part of a the next COVID-19 relief package. However, House, Senate, and administration officials are far apart on what this package will look like. An agreement may not be reached by the time by the time members of Congress leave Capitol Hill in early October to make their final election push and may not happen at all this year.
With every day that passes without an agreement, the chances are slimmer for libraries to get financial relief from the effects of COVID-19. Burdened by significant costs related to employee and patron safety, coupled with diminishing local government resources, libraries are incurring significant shortfalls, forcing furloughs and layoffs of library workers. These challenges come just as demand for library services is increasing.
So far, emails and phone calls from advocates have resulted in 16 Senate and 62 House cosponsors for LSFA. Though the pandemic has ended in-person constituent meetings for the foreseeable future, some ALA members have been meeting virtually with their elected leaders and congressional staff members. In Alabama, Kentucky, New York, and Washington, library advocates have shared the challenges for libraries and the importance of library stabilization funding. At the urging of advocates in New Jersey, the Hasbrouck Heights Council passed a resolution in support of LSFA.
ALA staffers and resources are available to support library advocacy for relief funding, including sample social media posts and letters to the editor, a one-page explainer on the bill, and a sample letter for state and local library associations or boards of trustees. Visit ala.org/advocacy/library-funding for more information.