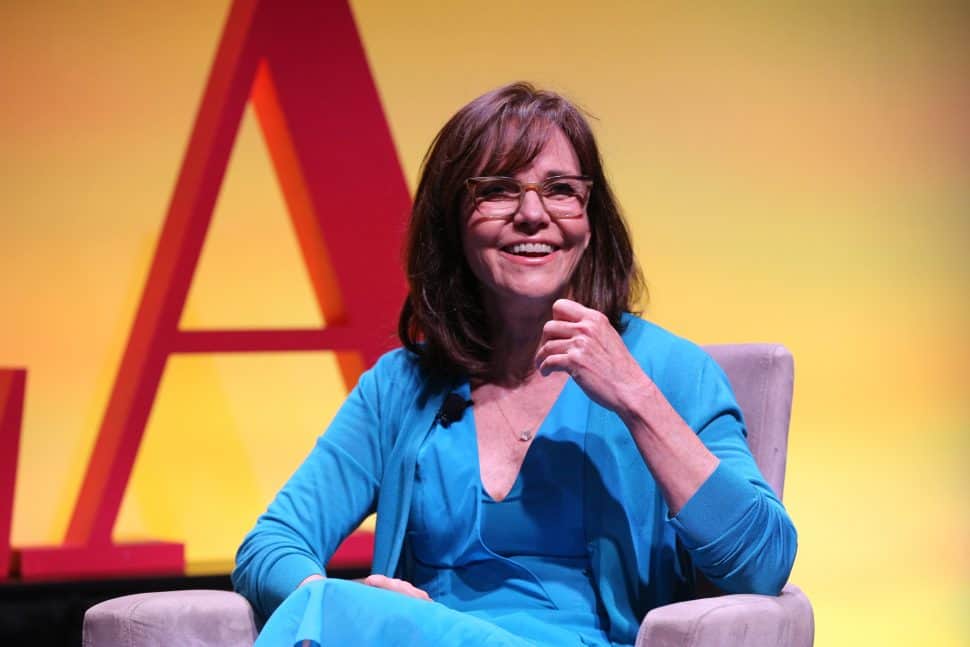 Sally Field has lived most of her life on screen. From her teenage years on television in the 1960s in Gidget and The Flying Nun through career-defining film roles in Sybil, Norma Rae, Places in the Heart, Smokey and the Bandit, Forrest Gump, and Lincoln, among many others, Field has created a career and oeuvre that has made her identifiable to her fans and the public. We've grown up with Sally Field and her characters, so we feel like we know her. But we don't. Not really.
That will soon change with the publication of her forthcoming autobiography, In Pieces (Grand Central Publishing, 2018). It's an unflinching, honest account of a life shaped by Hollywood—one marred by childhood abuse at the hands of her actor stepfather but uplifted by perseverance, artistic success, and the love and respect of her family and peers.
Field joined Booklist Adult Books Editor Donna Seaman for a conversation on June 23 at the American Library Association (ALA) Annual Conference and Exhibition in New Orleans. They opened by discussing the book's genesis. Following her mother's death, Field decided to explore her past and put her memories on paper, with no intention of sharing them with anyone. A life-long diarist, she began rereading her old words. She also found boxes of old, unread letters and other correspondence from friends and family. Slowly, the story of her life emerged, she said.
"I began this journey not knowing what it was I needed to say," Field said. "I was writing it all for myself. It was all in pieces."
Field's reminisces and research lead her to remember and learn things about her past—things that revealed themselves only with great distance. "It was a discovery about myself, about my own survival system that was created from a troubled childhood," she said.
Field details in her book the sexual and emotional abuse inflicted on her by her stepfather, who was a failed Hollywood actor and stuntman. Field said she found shelter in one place: the drama department at school. Acting provided respite from an abusive home, allowing her to create a new life in which she was in control. Her early work in television was less than pleasing, she said, but her career changed when she began taking classes at a famed acting studio. There she learned to mine her emotions to create characters with incredible depth, eventually earning two Academy Awards for Best Actress as a result.
When the conversation turned to books and literacy, Field said that while she is a voracious reader today, reading came to her slowly as a child—an aftereffect of years of trauma and abuse. Now, she said she devours books, and detailed her current quest to read every book written by Edith Wharton.
"Words are everything," she said. "They are my best friend."