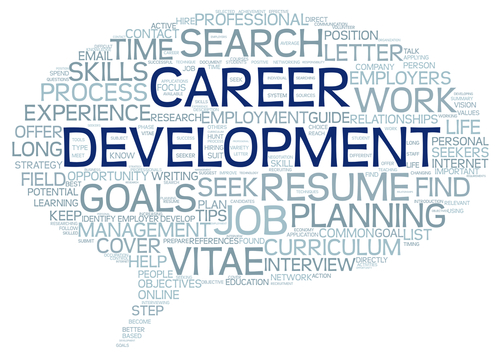 Saturday morning, I visited the ALA JobLIST Placement Center to take advantage of the résumé critiquing service. ALA JobLIST offers résumé critiques Saturday and Sunday from 9 a.m. to 5 p.m. If you are interested in the service, schedule an appointment in advance. If you arrive unannounced, as I did, you may have to wait.
This morning I met with Julia Frankosky, government information librarian at Michigan State University, who reviewed my résumé and gave tips on how to make a better impression on potential employers.
Information overload
For a new librarian like me, it is tempting to fill a résumé with lots of information to compensate for a lack of work experience in libraries. But Frankosky suggests resisting that temptation
in order to avoid giving readers information overload. Part of the problem, she explained, is adhering to the traditional résumé format. When applying to academic jobs, as I typically do, it can be better to use a CV rather than a résumé. Because a CV includes more detail about education and experience, it can help applicants avoid the visual jumble that results from cramming too much material onto one or two pages.
When applying to jobs in public libraries or other non-academic positions, it is important to consider what information is most likely to appeal to the prospective employer. Keep descriptions brief, and use bulleted lists to highlight details of your work experience.
Tailor-made résumés
Résumés need to address the specific needs of individual jobs. Yes, this means rewriting or restructuring them depending on a position's description. Frankosky emphasizes that applicants not make potential employers work too hard to find what they need to know. The résumé must be easy to skim and should clearly demonstrate why an applicant is a good fit for a position.
Applicants can address them to employers by incorporating keywords from the position description. Another way to stress the best parts of the résumé is to move the most relevant experience to the top and place additional experience further down the document. Drafting résumés for each position shows the employer exactly why you are qualified for that particular job.
The cover letter
I asked Frankosky what I could cut to make my résumé easier to read. She said a lot of information from the document could fit better in a cover letter, which is often the employer's first impression of an applicant. A letter that speaks to the position and is enthusiastic encourages employers to continue on to the résumé. Information about professional development activities, details about skills required for the position, or extra information about work experience are a better fit for the cover letter. This results in a more streamlined résumé and a more compelling letter.
Moving forward
For the many librarians looking for work, remember to make it easy for employers to learn what is best about you. Include the most relevant information and write an enthusiastic cover letter to ensure your application gets considered.
LINDSEY HALSELL is an analyst for the Bureau for Private Postsecondary Education in California's Department of Consumer Affairs. She blogs at digitalmanticore.com.
---
See, hear, and read more about what's going on at Annual—in real time and after.
Twitter: @alaannual and #alaac14
Facebook: https://www.facebook.com/events/489205011101981/
YouTube: http://www.youtube.com/user/AmLibraryAssociation
Flickr: http://www.flickr.com/groups/alaac14/
Pinterest: http://pinterest.com/alaannual/
Tumblr: http://ala-con.tumblr.com