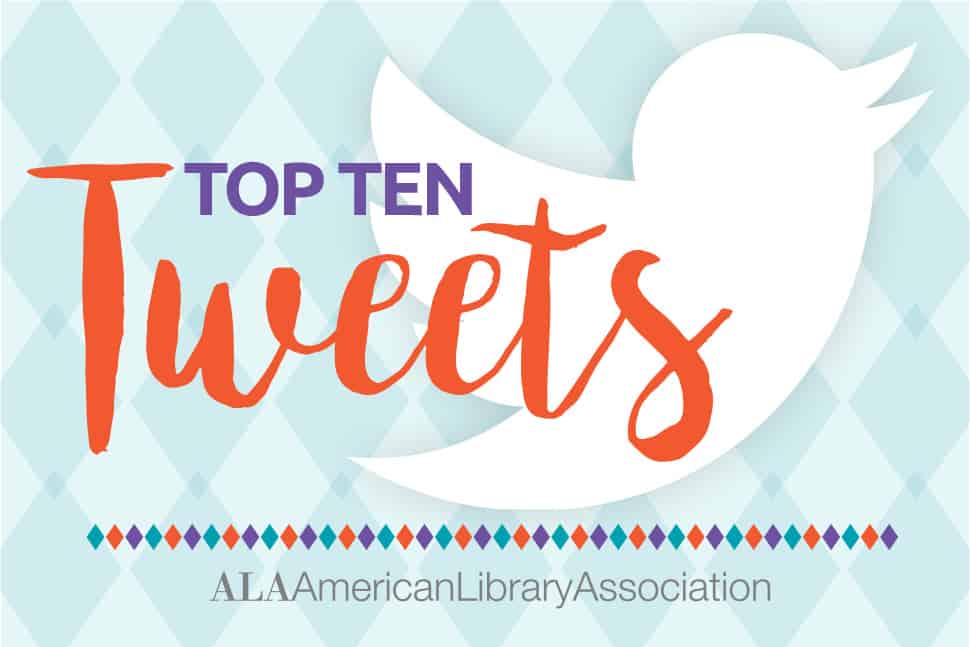 Friday brought Melinda Gates, checking out what the conference has to offer, and one of the best traditions of Midwinter—the first night of exhibits!
While it's the first day, some people are still flying in and Find The Librarian is still being played by some folks.
I love flying to ALA conferences because I can identify all the different species of librarians at 100 paces and so it's great for my field journal #alamw19

— Beth DeBold (@eliza_audacis) January 26, 2019
For people already onsite, this face that both new and returning Midwinter attendees make when they head to #alamw19. 😬🙌
https://twitter.com/wordnerd153/status/1088923194096926720
Once you're at #alamw19, Midwinter attendees are excited to head to your sessions!
For those presenting at #ALAMW19 , remember: it's okay to read from a script; it's okay to be nervous; it's ALL okay. If you can, slow down and breathe at the end of every sentence. You'll be fine and we want to hear what you have to say.

— Whitney Buccicone (@icatalogthings) January 25, 2019
If you dropped by the ALA Lounge between a session, you may have made some new friends and found a fun ribbon or two.
LLAMAllama is considering changing their name…#alamw19 pic.twitter.com/yMv2UYyHMT

— Sudi Stodola (@LibraryGoddessX) January 25, 2019
By the afternoon, it was time to check out the opening speaker, Melinda Gates!
https://twitter.com/booksNyarn/status/1088949584565583872
"Everyday librarians create moments of lift"-@melindagates #alamw19

— melodysky (@melodysky) January 26, 2019
"Being myself did work, and I was much, much happier." Melinda Gates, this is SO TRUE. #alamw19 pic.twitter.com/3VjfwdiKza

— Arika Dickens (@LibrarianArika) January 26, 2019
Then it was time to lineup for the mad dash into exhibits. Which, this GIF is almost 100% accurate of how it looks like when exhibits open.
The mad dash of librarians trying to get arcs when the exhibit hall doors open is impossible to describe #ALAMW19 pic.twitter.com/GowTOrdaDh

— Sabrina (@bookish_sabrina) January 26, 2019
After grabbing a few books, it's time to take a #squadgoals photo with your new friends.
So many books!! #alamw19 @JenniferSharpTN @pvslibrarian @erikaslong pic.twitter.com/uJWZPyxwcy

— Vicki Winstead (@VickiWinstead) January 26, 2019
But then you get to the hotel and realize you may have grabbed more than a few books…
https://twitter.com/wordnerd153/status/1089009389007032325