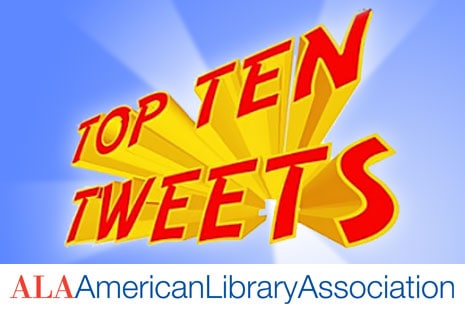 It's almost the end of ALA Annual Conference! The day was filled with sessions, navigating the maze of #alaac17 and a bit of Carla Hayden (one of our superstars this weekend).
Even though it's Sunday, it's still difficult to navigate all of the events, sessions and exhibit floor.
If you like solving mazes, #alaac17 is for you pic.twitter.com/k51ECLXo8q

— Samantha Mairson (@SamanthaMairson) June 25, 2017
It's difficult to not be inspired by Libraries Transform when walking around #alaac17.
"Libraries transform!" she says, and the bookmobile becomes a giant robot. #ALAAC17

— Brian Smith (@AmbientRelish) June 25, 2017
We hope everyone learned as much as Sarah did!
https://twitter.com/sm_burkard/status/879104798179688450
Every now and then you're reminded about some librarian tropes when at #alaac17.
In what may be the most librarian convo ever, colleagues sitting behind me on #alaac17 conference shuttle are discussing kitten adoption.

— Amy Greenberg (@Auntie_Amy) June 25, 2017
If you dropped by the Library of Congress booth on the exhibit floor, you may have seen one of the most emotional moments.
@repjohnlewis and @LibnOfCongress together! History in real life! #ALA2017 pic.twitter.com/vuWv8rOERg

— Melissa Dease (@MelissaReads) June 25, 2017
To be honest, the Librarian of Congress was one of our most spotted guests. (And we're also glad you were brought back to life.)
I know I said I died but I was brought back to life by @LibnOfCongress #alaac17 #librarieswehere pic.twitter.com/sOUYJh32eY

— Sofia Leung (@sofiayleung) June 25, 2017
When you get back to the hotel you realize you may have picked up too many ARCs to read …
Me reading all my #BEA17 ARCs so I can get ready for the batch of #alaac17 ARCs. pic.twitter.com/yBBjIpeztQ

— roesolo (@roesolo) June 26, 2017
Then evening events included the Caldecott awards. Needless to say, we think this was everyone in the room.
https://twitter.com/literaticat/status/879160370325315584
By the end of the night, the conference is almost over. 🙁
I'm never good with this part. The part where everyone starts leaving #alaac17 pic.twitter.com/6hCEGKXSaP

— Denisse (@Luna_Dee) June 26, 2017
To all of you #alaleftbehind, we'll pour a coffee out for you:
Me at work tomorrow morning while my colleagues are at #alaac17 #alaleftbehind pic.twitter.com/lGJ9OgzZII

— Aaron Williams (@cybraaron) June 26, 2017