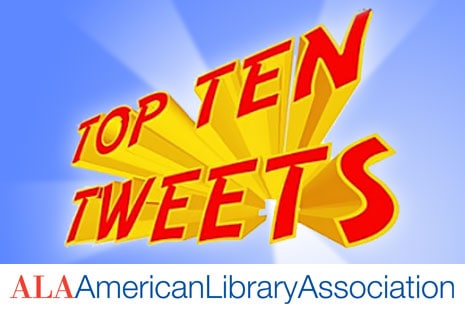 Sunday was a busy day before the big #ALAYMA announcements on Monday.
It began with Junot Diaz's amazing speech and Q&A.
https://twitter.com/madelineipena/status/962761215016685568
Afterwards, a few lucky folks got a picture with him!
https://twitter.com/JoChenCham/status/962822448528875520
In the Networking Uncommons, people de-stressed by playing a too-real game of Cards Against Librarianship.
https://twitter.com/Madam_Pince/status/962807774173376514
Others opted for meeting with colleagues and brainstorming instead!
Thanks to @MelissaZD for organizing a storytime deep dive discussion at the #alamw18 Uncommons. @ClaudiaHaines pic.twitter.com/I06AyAAw81

— Michelle Y (@kauaibrarian) February 11, 2018
After some sessions and networking, it was time to hit up the exhibit floor for even more swag.
Every time I think I'm done in the exhibit hall, I find something else. #alamw18

— Sarah Ryan ❄️ (@SMRreadsbooks) February 11, 2018
We then head to the unsung heroes.
Shout-out to the @USPS! The unsung heroes of #alamw18 #ALAMW18 thanks for helping a girl get all that swag home! pic.twitter.com/mJR9nf4vzd

— Reba Tierney (@Rebrarian) February 11, 2018
It was also one of the last days to show off all the fun ribbons you grabbed at the ALA Lounge.
Best #alamw18 ribbons ever. pic.twitter.com/SBKzPKG9Ca

— Kiera Parrott (@libraryvoice) February 11, 2018
In the afternoon, the President's Forum sparked discussion and debate on neutrality of libraries. (But not before some '90s songs.)
Getting ready for hot takes on neutrality in libraries and listening to these 90's dance songs. #alamw18

— Annie Pho (@catladylib) February 11, 2018
After the forum, it was socializing time!
GLBTRT social! #alamw18 #librarians #blushbludenver pic.twitter.com/mbtwKm6nVw

— Sukrit Goswami (@SukritSpeaks) February 12, 2018
https://twitter.com/hybridlib/status/962850045623242752
Jessica, we hope your friends brought you back stuff. Support your #alaleftbehind friends!
Current mood: feeling sorry for myself home in a cast working on taxes while all my friends are at #alamw18 #alaleftbehind pic.twitter.com/pUprm5rD20

— Jessica F (@teacher2library) February 11, 2018