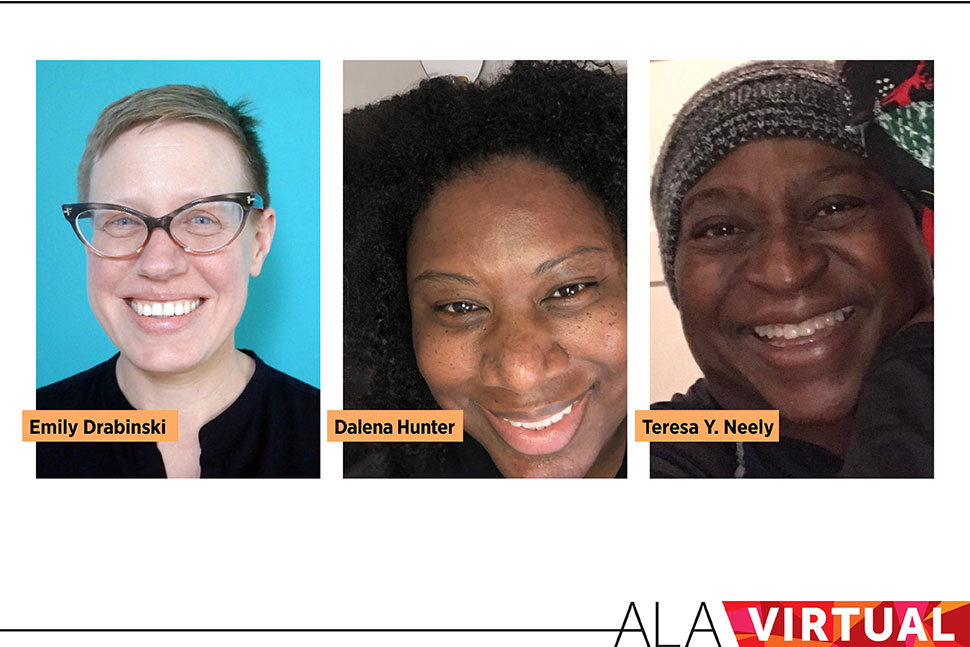 To honor the centennial anniversary of women's right to vote, as well as the 50th anniversary of the Feminist Task Force of the American Library Association's Social Responsibilities Round Table (SRRT), SRRT brought together librarians for "Herstory through Activism: Women, Libraries, and Activism," a June 25 panel discussion at ALA Virtual.
Across the board, the panelists linked women's activism in libraries to the activism of Black women and women of color working in a field dominated by white women, with frequent disparities between the credentialed professionals and the more diverse pool of paraprofessional library workers.
"[These disparities are] hard to think about and hard to grapple with, but it shows us exactly what libraries could do," said Emily Drabinski, critical pedagogy librarian and interim chief librarian at CUNY's Graduate Center in New York City. "If we can struggle through the divisions and produce libraries that are more equitable, we could go a long way toward producing equity in the broader world."
Teresa Y. Neely, professor and assessment librarian at University of New Mexico in Albuquerque, addressed the activism of Black women and women of color working against intersecting, interlocking systems of oppression to advance access to information. She also addressed the isolation of being the only Black librarian on campus when difficult news breaks.
"It's very difficult for me to separate me the Black woman from the librarian," she said. "I see my family in all those Black bodies that are being murdered on television. For me, it would be nice if my white coworkers could empathize, but it's not even something that comes across their radar. I think about it all the time."
Dalena Hunter, librarian and archivist for Los Angeles communities and cultures at University of California Los Angeles, specifically highlighted the work of two Black female librarian activists: Miriam Matthews and Mayme Clayton, who were both part of the westward branch of the Great Migration in the 20th century and worked to preserve Black history and culture.
"Their approach differs from white feminist activism that did not often consider the effects racism and classism had on collection development, access to books, and professional opportunities," Hunter said. "It may be the case that good intentions fail to consider the material realities of marginalized communities most in need of information and services."