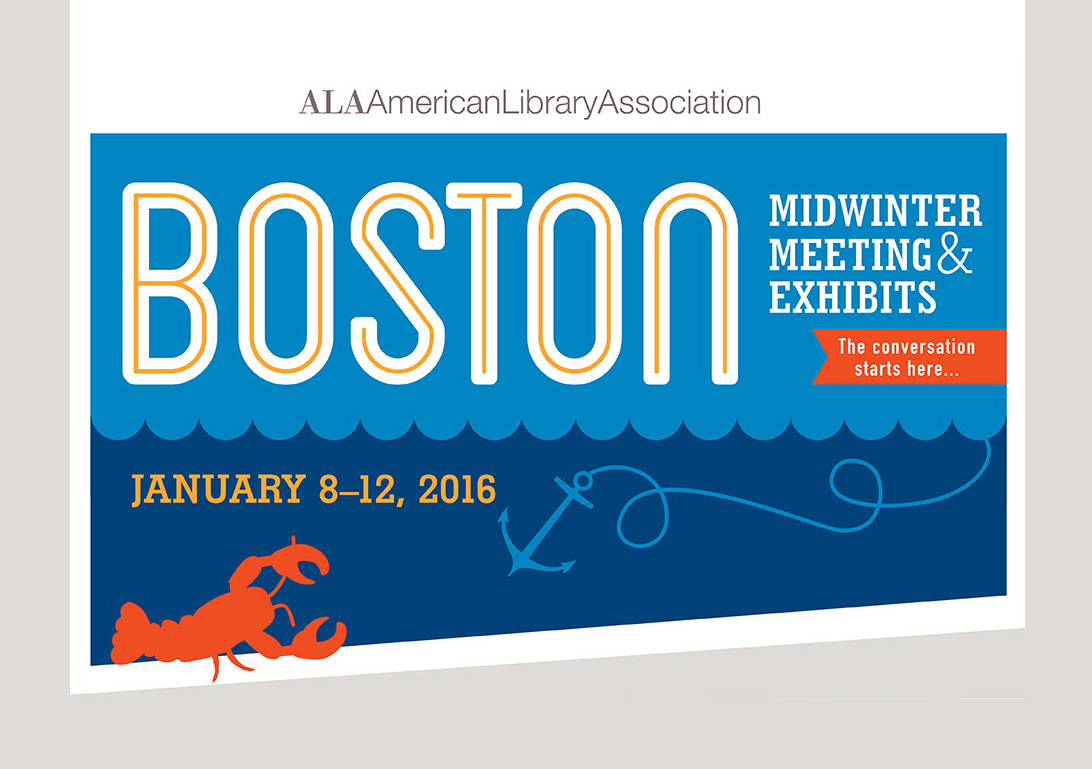 Midwinter offers numerous opportunities to connect and share with colleagues, and invaluable experiences to take home to your organization. You'll witness the many ways in which libraries transform communities, discuss trends and innovations, see policy and advocacy take shape, and discover practices to make your institution more diverse and inclusive. Bundle up and meet us in Boston for an insightful and impactful conversation.
Speakers
Kick off Midwinter with the ERT/Booklist Author Forum (January 8), an exciting panel moderated by a Booklist editor. Get inspired at the Arthur Curley Memorial Lecture (January 9) where you'll hear a talk by cyberbullying activist Lizzie Velasquez, best known for her TEDx talk viewed more than 9 million times on YouTube. Attend the Auditorium Speaker Series (January 9–10), presenting bestselling authors, thought leaders, industry icons, and technology innovators in publisher-sponsored sessions.
Join ALA President Sari Feldman as she welcomes Sen. Cory Booker (D-N.J.) as speaker of her ALA President's Program (January 10), in partnership with the Task Force on Equity, Diversity, and Inclusion. In his forthcoming book United, Booker explores the idea that connection and compassion must guide our nation toward a brighter future.
Chelsea Clinton will be the Closing Session speaker (January 11). She will speak about her new book, It's Your World: Get Informed, Get Inspired & Get Going!, which addresses our biggest challenges, offers ideas for action, and inspires readers of all ages to do their part to make the world a better place.
Hear from civil rights activist Mary Frances Berry at the Martin Luther King Jr. Holiday Observance and Sunrise Celebration (January 11) that commemorates King's legacy, recognizing the connection between his life's work and the library world.
The exhibit hall
With more than 450 exhibitors and hundreds of authors, get the latest on books, products, and technology in the exhibit hall. Attend signings, take home ARCs, and enjoy live stages that include Book Buzz Theater, What's Cooking @ ALA Cooking demonstrations, and the PopTop Stage (January 8–11). Visit exhibitors.ala.org for an up-to-date list of exhibitors.
Staying up to date
Get the latest updates from experts on policy, research, statistics, technology, and more in the News You Can Use sessions.
Hear your colleagues from across various library specialties describe the latest in-house innovations at the ALA Masters Series, and catch presentations combining formal and informal learning with the five-minute Ignite Sessions.
In Kitchen-Table Conversations, make ALA a space where members and staff collaborate and create together by discussing aspirations for your ALA professional communities.
Library Unconference (January 8), Library Camp (January 11), and Networking Uncommons (open throughout the meeting) provide opportunities for questions, networking and conversation, small-group follow-ups, and impromptu sessions.
Stop by the ALA JobLIST Placement Center, which provides free career counseling and connects job seekers and employers.
And the winners are…
For the first time at Midwinter, winners of the Andrew Carnegie Medals for Excellence in Fiction and Nonfiction will be announced as part of the RUSA Book and Media Awards Ceremony and Reception (January 10) alongside the Reading List, Notable Books, and Listen List selections.
Honoring books, videos, and other outstanding materials for children and teens, the Youth Media Awards (January 11) will announce the winners of the Newbery, Caldecott, Printz, Coretta Scott King, and other youth awards and medals.
Ticketed events

New in 2016, Deep Dive Workshops are half-day education sessions that offer active, participatory learning (January 9–11). CEUs will be available, with registration for each session capped at 25. Planned topics include futuring, diversity and inclusion, and community engagement. Advance registration (separate from Midwinter registration) is required. To learn more about Deep Dives and professional development offered by Institutes, visit alamidwinter.org.
Be sure to attend United for Libraries' Gala Author Tea, featuring authors and book giveaways (January 11).
 Keep busy in Beantown
"Go ice-skating on the Frog Pond, in the heart of Boston Common—great people-watching, too." ­—Andromeda Yelton, director-at-large for LITA, based in Somerville, Massachusetts
"A trip to the Brattle Book Shop is a must for any book lover visiting Boston—250,000 used and rare books in a classic downtown setting." —John Overholt, curator at Houghton Library, Harvard University in Cambridge, Massachusetts
"For a truly unique art experience, visit the Isabella Stewart Gardner Museum. The indoor courtyard will almost have you feeling like it is spring and not the middle of winter." —Stefanie Maclin-Hurd, 21st century archivist based in Boston