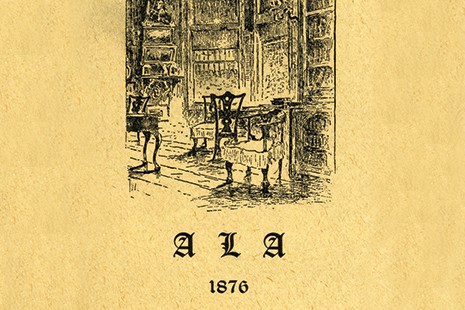 On October 4, 1876, much of Philadelphia still sported the red, white, and blue bunting that seemed to wrap the city when the nation's Centennial Exhibition opened the previous May. The hum of exposition machinery, the bustle of crowds, the clatter of trains that ran from downtown to the main gate, all this marked a country on the move. Several blocks away from the fairgrounds, 103 people interested in libraries assembled at the Historical Society of Pennsylvania.
The forces that brought them together were diverse. In 1875, US Commissioner of Education John Eaton was looking for a venue to announce a Special Report on Public Libraries he planned to publish the next year. On July 2, he asked Boston Public Library Director Justin Winsor about a library conference. (We don't know whether or not Winsor answered him.) In the April 22, 1876, issue of Publisher's Weekly (PW), Editor Frederick Leypoldt reprinted a correspondent's query: "It is strange in these days of International Conferences . . . no attempt" was "made to convene a Congress of Librarians."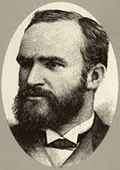 That letter did not escape the attention of Melvil Dewey, an energetic, ambitious former Amherst College librarian who at the time was a self-employed entrepreneur working to establish a library supplies company in Boston. On May 17 he visited the PW offices in New York to discuss several things with Leypoldt and his coeditor Richard R. Bowker. Their conversation proved fruitful, and Dewey left committed to editing the new American Library Journal (LJ dropped American from the title a year later) and organizing a library conference in Philadelphia. By May 22 he had persuaded Winsor, Boston Athenaeum Librarian Charles Ammi Cutter, and other Boston-area librarians to join him in a call for a library conference that Leypoldt telegraphed to the nation's leading librarians.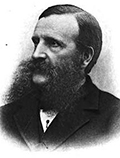 Dewey did most of the conference organizing, but met some resistance. When Chicago Public Library Director William Frederick Poole received the telegram, he wrote to Winsor that he had heard Dewey was "a tremendous talker and a little of an old maid" and was worried "there were axes to be ground" by commercial interests. "It won't pay for you and me to attend that barbecue." Not until Cutter assured Poole that Dewey was "no imposter, humbug, speculator, dead beat, or anything of the sort" did Poole agree to lend his name to the conference.
At the conference, participants examined copies of the Special Report on Public Libraries and prospecti for the American Library Journal, and heard papers on practical problems in librarianship, fiction in public libraries, and Dewey's new Decimal Classification scheme. When the conference ended on October 6, Dewey invited participants "desiring to become members" of a new library organization "to sign the articles of association" on the table in front of him. "For the purpose of promoting the library interests of the country, and of increasing reciprocity of intelligence and goodwill among librarians and all interested in library economy and bibliographic studies," the preamble stated, "the undersigned form themselves into a body to be known as the AMERICAN LIBRARY ASSOCIATION." Dewey signed himself "No. 1."
Note: This post is part of a six-part series on the American Library Association's proudest moments, written for ALA's 140th anniversary celebration.
Part 1: Present at the Creation
Part 2: The Library War Service
Part 5: The Saga of Huron Plaza