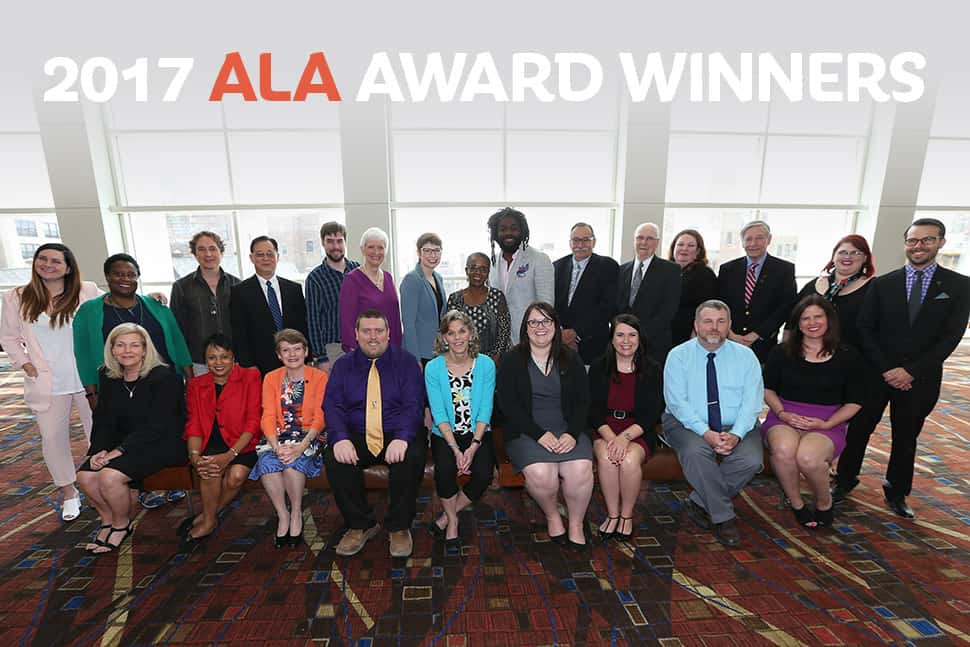 The American Library Association (ALA) recognizes the achievements of more than 200 individuals and institutions each year with a variety of awards. This year's award winners, chosen by juries of their colleagues and peers, are distinguished by their leadership and vision, as well as their continued commitment to diversity, equality, and intellectual freedom. This selection represents only a portion of those honored in 2017; see more award winners at ala.org/awardsgrants.
SCHNEIDER FAMILY BOOK AWARDS
Jen Bryant and Boris Kulikov
Six Dots, written by Bryant and illustrated by Kulikov, won the award for young readers. Louis Braille, who became blind by age 5, didn't allow his disability to prevent him from learning about the world around him. Unsatisfied with the options available, Braille tinkered with French military code to invent an alphabet system that revolutionized communication for people with visual impairments.
Jason Reynolds
Reynolds's As Brave As You won the award for best middle-grade title. Brothers Genie and Ernie leave Brooklyn to spend the summer with their grandparents in rural Virginia. While getting to know each other, Genie discovers the true meaning of bravery as he watches his grandfather navigating the world without sight. The book mixes life lessons with humor to demonstrate the power of family bonds.
Emery Lord
Lord's When We Collided is the teen award winner. Vivi brings an unprecedented vibrancy to Jonah's life—which has been a struggle since his dad died—but her riveting highs are followed by devastating lows. Managing her bipolar disorder can feel like a compromise, but Vivi opts to take the path toward recovery, even if it's not the easiest way forward.
These $5,000 awards honor authors or illustrators for a book that embodies an artistic expression of the disability experience for children and adolescent audiences. Recipients are selected in three categories: young children (newborn to age 8), middle grades (ages 9–13), and teens (ages 14–18). Donor: Katherine Schneider
---
SULLIVAN AWARD FOR PUBLIC LIBRARY ADMINISTRATORS SUPPORTING SERVICES TO CHILDREN
Lisa R. Rice
As director of Warren County Public Library (WCPL) in Bowling Green, Kentucky, Rice has changed the face of children's services in the county and across the state with her advocacy efforts and innovative ideas. In the past two years, such projects as STEM camps, "Girls of Steel," "Young Inventors," "Preschool Problem Solvers," "Pop-Up Libraries," and "Winter Reading Program" have been added to the programs Rice and her team offer. She provides packets to every child attending kindergarten in Warren County, a robust school visitation program that introduces students in grades 4 and 8 to the library, and author and illustrator visits to schools each semester. School partnerships via the chamber of commerce, services to juvenile detention centers, and relationships with area day care and preschools round out her commitment to providing literacy opportunities for youth in the county. Rice previously served as assistant director of WCPL and school media specialist for the Butler County (Ky.) Board of Education. She also taught children's literature and library media at Western Kentucky University.
Given to an individual who has shown exceptional understanding and support of public library service to children while having general management, supervisory, or administrative responsibility that has included public service for children in its scope. Donor: Peggy Sullivan
---
ALA/INFORMATION TODAY, INC. LIBRARY OF THE FUTURE AWARD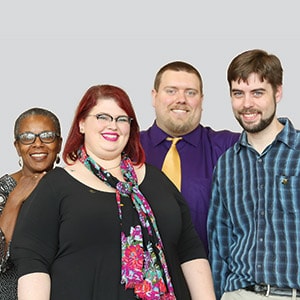 Muncie (Ind.) Public Library
Muncie (Ind.) Public Library's (MPL) innovative Digital Climbers program motivates and inspires children ages 8 and up to experiment with technology and learn skills in the STEAM fields. Working with a collection of makerspace projects and activities, MPL's Technology Coordinator Rebecca Parker and Creative Digital Mentor Stuart Cotton teamed with Drew Shermeta, a teacher and former MPL employee, to create a program that encourages students to work independently to master technology skills. Digital Climbers motivates kids to learn using tools such as 3D printers and design applications, snap circuits, Adobe Photoshop, Garage Band, and the Osmo educational gaming system. Participants compete with other students as they chart their progress through badges, rewards, and public recognition.
This $1,500 award honors a library, library consortium, group of librarians, or support organization for innovative planning for, applications of, or development of patron training programs about information technology in a library setting. Donor: Information Today, Inc.
---
SCHOLASTIC LIBRARY PUBLISHING AWARD
Sara Frey
Frey, instructional media specialist and technology integration coach at Plymouth Whitemarsh High School in Plymouth Meeting, Pennsylvania, was nominated by her colleagues for making the library a welcoming environment for all students. She has collaborated with special education teachers to create opportunities for students with intellectual disabilities to learn job skills by volunteering in the school library. She started a book club with these students in which participants not only read Chasing Vermeer, they also visited the Philadelphia Museum of Art, where Frey coordinated a VIP tour through the museum's office of accessibility. Parents of club participants cited a "new confidence in reading and socializing" as a result of their participation. Frey is a member of the American Association of School Librarians and Young Adult Library Services Association. She also received the 2015 Pennsylvania Library Association Best Practices Award.
This $1,000 award honors a librarian whose unusual contribution to promoting access to books and encouraging a love of reading for lifelong learning exemplify outstanding achievement in the profession. Donor: Scholastic Library Publishing
---
MELVIL DEWEY MEDAL
Carla D. Hayden
Hayden is the first woman and first African American to serve as Librarian of Congress. But she comes to this award through a lifetime of accomplishments in multiple roles at the national, state, and local levels. The jury made special note of Hayden's inspiring leadership as president of ALA (2003–2004). Jury members were also moved by her direction of Baltimore's Enoch Pratt Free Library for nearly two decades, modernizing its services and facilities and setting an example of the role of libraries in a free society by keeping them open as safe refuges in 2015 after the death of Freddie Gray in police custody sparked unrest throughout the city. In her new role as the nation's librarian, Hayden is "already bringing new life and audiences to the Library of Congress while making its unparalleled collections accessible to anyone, anywhere," says Winston Tabb, jury chair.
The medal and $2,000 are awarded for creative professional achievement in library management, training, cataloging and classification, or the tools and techniques of librarianship. Donor: OCLC
---
EQUALITY AWARD
Haipeng Li 
Li is university librarian at University of California, Merced. Throughout his career, he has championed equality in the profession, to library users and on a global level, through research, writings, and presentations that have focused on equity, diversity, and inclusion. The jury highlighted his work as cochair of the second Joint Conference of Librarians of Color, past president and executive director of the Chinese American Librarians Association, and in leadership roles in many global initiatives, including the US–China library collaboration program, "Think Globally, Act Globally," which was funded by the Institute of Museum and Library Services and the Ministry of Culture in China. Li previously served as university librarian at Hong Kong Baptist University, associate director and acting head of access services at John Cotton Dana Library at Rutgers University, and as a reference librarian at Oberlin College, University of Arizona, and Arizona State University.
This $1,000 award honors an outstanding contribution that promotes equality in the library profession. Donor: Scarecrow Press, Inc., a member of the Rowman & Littlefield Publishing Group
---
W. Y. BOYD LITERARY AWARD FOR EXCELLENCE IN MILITARY FICTION
J. M. Graham 
Arizona Moon (Naval Institute Press) by J. M. Graham is a firsthand account of three men in the Arizona Territory in the An Hoa Basin of Quang Nam Province, South Vietnam, in October 1967—Corporal Raymond Strader, squad leader, who is on the verge of going home; Lance Corporal Noche Gonshayee, an Apache caught between two cultures; and Truong Nghi, a North Vietnamese Army student volunteer. The description of the living conditions and fighting is graphic, and the author provides vivid accounts of what it was like for both sides to conduct combat operations in dense jungle, mud, and rivers. The only lifelines for the men are their radios and the helicopters that often fly through miserable weather and enemy fire to bring food, supplies, ammo, and mail from friends and loved ones. Graham is a Vietnam veteran, having served as a Navy combat corpsman with the 2nd Battalion of the 5th Marines in 1967.
This award of $5,000 honors the author of a military novel that honors the service of American veterans during a time of war. Donor: William Young Boyd II
---
JOSEPH W. LIPPINCOTT AWARD
Barbara K. Stripling 
Stripling, who started her career as a school librarian, is senior associate dean at Syracuse University School of Information Studies. Previously she served as director of library services at the New York City Department of Education. She has served as president of ALA (2013–2014) and the American Association of School Librarians (1996–1997), and she is the current president of the New York Library Association. Stripling is considered a preeminent scholar in the profession, with an extensive list of published articles and books. She devised the Stripling Model of Inquiry, which provides a blueprint for active learning and critical thinking that has helped schools nationwide build curricula based on intellectual inquiry. The jury also noted Stripling's leadership on her ALA presidential initiative "Libraries Change Lives: The Declaration for the Right to Libraries," a manifesto intended to mobilize support among patrons, elected officials, and other stakeholders for the vibrant cultural and intellectual roles libraries play in communities.
This $1,500 award is presented annually to a librarian for distinguished service to the profession of librarianship, such service to include outstanding participation in the activities of the professional library association, notable published professional writing, or other significant activity on behalf of the profession and its aims. Donor: Joseph W. Lippincott III
---
H. W. WILSON LIBRARY STAFF DEVELOPMENT GRANT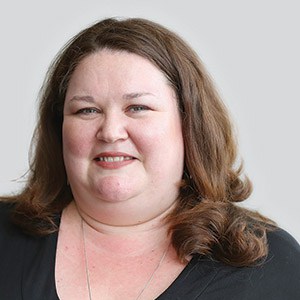 George Mason University Libraries, Fairfax, Virginia
Janna Mattson, instructional and social sciences librarian, and Michael English, online learning coordinator and instruction librarian, developed "13 Things in Blackboard: A Self-Paced Online Learning Professional Development Program" to encourage staffers at George Mason University Libraries to learn new online teaching techniques and experiment with technology that will be used to support students taking online classes. The project impressed the jury because of its direct and positive impact on students taking online courses. The jury also mentioned the program's detailed curriculum and alignment with George Mason's strategic plan, its effective evaluation plan, and the lessons and material that would be useful for instruction designed for flipped classrooms. Providing the content online seemed to be particularly beneficial to the library staff who would be using it.
This $3,500 grant goes to a library that demonstrates merit in a staff development program that furthers the goals and objectives of the library organization. Donor: H. W. Wilson Company/EBSCO Publishers
---
PAUL HOWARD AWARD FOR COURAGE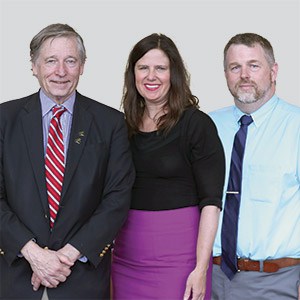 Kansas City (Mo.) Public Library
LEMONY SNICKET PRIZE FOR NOBLE LIBRARIANS FACED WITH ADVERSITY
Steven Woolfolk
Kansas City (Mo.) Public Library (KCPL) has a longstanding record of bringing a wide variety of speakers to its community, many of whom cover controversial and thought-provoking topics. KCPL is known to champion civic and civil discourse and encourage the audience to participate. Director of Programming and Marketing Steven Woolfolk attempted to intervene in an incident involving a patron and a private security detail—which included off-duty Kansas City police officers—during a public event at KCPL's Plaza branch on May 9, 2016. During a Q&A session following a presentation by longtime Middle East envoy Dennis Ross, local activist Jeremy Rothe-Kushel asked a question. Ross responded and, when Rothe-Kushel attempted to follow up, he was grabbed by one of the private security guards and then by others in the security detail. Woolfolk attempted to intervene and protest the police action in defense of Rothe-Kushel's basic First Amendment rights; he was arrested and suffered a torn medial collateral ligament in his knee from being kneed in the leg by an officer. The arrests resulted in a flurry of public discussion on the relationship between the library and its position as First Amendment defender. Rothe-Kushel was charged with trespassing and resisting arrest. Woolfolk was charged with interfering with his arrest. Their cases are pending.
The Paul Howard Award for Courage of $1,000 honors a librarian, library board, library group, or individual for exhibiting unusual courage benefiting library programs or services. Donor: Paul Howard Memorial Fund.
The Lemony Snicket Prize for Noble Librarians Faced with Adversity annually recognizes a librarian who has faced adversity with integrity and dignity intact. The honoree receives $10,000 and an odd object from author Daniel Handler's private collection. Donor: Daniel Handler (Lemony Snicket)
---
ALA EXCELLENCE IN LIBRARY PROGRAMMING AWARD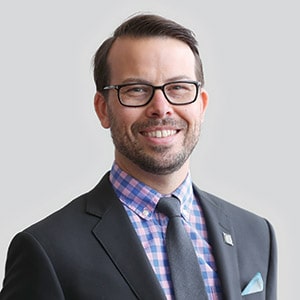 Monroe County (Ind.) Public Library, Bloomington
Monroe County (Ind.) Public Library's program series "Discuss, Meet, and Act: The Power of Words" featured authors who write on topics that speak to the average citizen's ability to positively change the world. The project included book discussions, wisdom circles, a civil rights film series, and art talks and exhibits; many city, university, and community partners were involved in planning. The 2015 Power of Words event featured Georgia member of Congress and civil rights leader John Lewis, accompanied by his graphic novel March's cocreators, writer Andrew Aydin and artist Nate Powell, who lives and works in Bloomington. The authors spoke about Lewis's lifelong struggle, the importance of discussing our past, fighting for civil rights, and voting. The event was held at Indiana University Auditorium and drew 1,630 people. Lewis's visit coincided with the library's new partnership with the League of Women Voters, which registered many attendees to vote for the first time.
This $5,000 award recognizes a library that demonstrates excellence in library programming by creating a cultural/thematic program type or program series that engages the community in planning, sponsorship, and/or active participation, addresses an identified community need, and has measurable impact. Donor: ALA Cultural Communities Fund
---
GALE CENGAGE LEARNING FINANCIAL DEVELOPMENT AWARD
Mid-Continent Public Library, Independence, Missouri
Mid-Continent Public Library (MCPL), the largest public library system in the Kansas City metropolitan area—serving nearly 800,000 people across its three-county district—demonstrated successful and creative fundraising with its Library Lovers campaign. The library created a multifaceted approach capable of future growth and serving as a viable model for other libraries. Program leaders used community input to create a new affinity program with consistent themes and different levels to highlight the importance of members of all ages. They strategically employed special events and branded products—like plush toys for kids, a special coffee blend for adults, and exclusive author events—to capture community interest. The jury commended MCPL for its clearly explained fundraising efforts and for adding depth to its application through photos and a customer testimonial video.
This $2,500 award is presented to a library organization that exhibits meritorious achievement in creating new means of funding for a public or academic library. Donor: Gale Cengage, Inc.
---
BETA PHI MU AWARD
Em Claire Knowles
Knowles, assistant dean for student and alumni affairs at Simmons College's School of Library and Information Science in Boston, is an ­authority on issues of diversity, equity, and inclusion in librarianship. Thanks to her work, library education and librarianship have been challenged and positively influenced. Knowles writes and speaks extensively, and she spends countless hours in service to help diversify the profession through her efforts with the ALA Spectrum Scholarship Program, the Black Caucus of the ALA, and the Joint Conference of Librarians of Color. As evidenced by the students and colleagues who wrote in support of her nomination, her wisdom, warmth, advocacy, passion for student success, and uncanny ability to have time for every student are among the characteristics that make her a quintessential and successful mentor. Knowles has served as a member of ALA Council, as a trustee for the Freedom to Read Foundation and the State Library of Massachusetts, and as chair of the Massachusetts Board of Library Commissioners.
This $1,000 award is for distinguished service to education in librarianship. Donor: Beta Phi Mu International Library and Information Studies Honor Society
---
ERNEST A. DIMATTIA JR. AWARD FOR INNOVATION AND SERVICE TO COMMUNITY AND PROFESSION
Barbara A. B. Gubbin
Gubbin, director of Jacksonville (Fla.) Public Library (JPL), is being honored for her many accomplishments in bringing new services and ideas both to the library and into the community. JPL's partnership with Duval County Public Schools enabled the library to issue special library cards to nearly 130,000 students in almost 150 schools. In 2016 Gubbin and her team developed Project LEAP (Library Enhanced Access Program), an initiative to take library services outside the library and provide underserved communities with critical literacy resources, services, and programs. The project had 6,500 participants in its first year, and it continues into 2017. During the difficult financial years of 2008 to 2015, she worked with Friends groups, state legislators, and civic organizations to highlight the benefits of the library system to the entire community, which ultimately led to $1 million added to JPL's budget to restore hours at 11 locations.
This $5,000 award recognizes a public librarian who demonstrates leadership in anticipating emerging trends in services, products, and technologies that will enhance the library's position in its community. Donor: The DiMattia Family
---
KEN HAYCOCK AWARD FOR PROMOTING LIBRARIANSHIP
Ernest B. Ingles
Ingles, who recently retired as chief librarian, vice provost, and director for the School of Library and Information Studies at the University of Alberta, devoted his career to elevating the profile of Canadian studies within academia and mentor­ing library students and emerging professionals. In 1993 he established the Northern Exposure to Leadership Institute for librarians. He created the Canadian Authors Manuscripts Collections and the Canadian Architectural Archives and established the Canadian Institute for Historical Microreproductions/Institut canadien de microreproductions historiques (now Canadiana.org) with a grant from the Canada Council. Ingles also received recognition for his commitment to providing access to Canada's First Nations as chair of the Lois Hole Campus Alberta Digital Library Steering Committee. He was honored as an eminent scholar by Red Crow Community College for his efforts to garner support for provincially funded digital resources at First Nation colleges across Alberta. He also served on a panel charged by the Royal Society of Canada with reporting on the status and future of Canada's libraries and archives.
This $1,000 award honors an individual for contributing significantly to the public recognition and appreciation of librarianship through professional performance, teaching, and/or writing. Donor: Ken Haycock