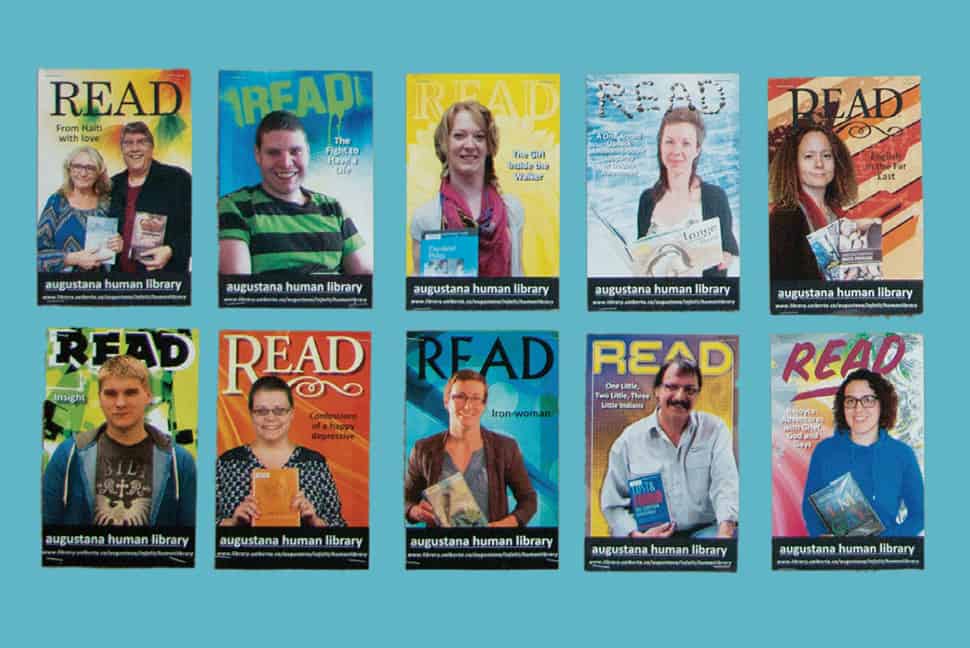 Three libraries have been awarded American Library Association (ALA) Presidential Citations for Innovative International Library Projects for 2017. Presented by the International Relations Round Table (IRRT), the awards recognize exemplary services and projects that draw attention to the potential for library services to create positive change, demonstrate sustainability, and provide a model for others.
The winners are:
University of Alberta's Augustana Campus Library and the city of Camrose, Alberta, Canada
Bibliotheekservice Fryslân in the Netherlands
Wellington County Library in Ontario, Canada
The recipients were selected by a team of IRRT members in consultation with then–ALA President Julie B. Todaro, who recognized them at the 2017 ALA Annual Conference and Exhibition in Chicago during the IRRT International Librarians Reception.
According to Buenaventura "Ven" Basco and Bill Teichert, cochairs of the selection committee, "These projects, nominated by members of the international library community, demonstrate innovative and sustainable approaches of libraries worldwide."
The ALA Presidential Citation for Innovative International Library Projects began as an initiative of former ALA President Loriene Roy (2007–2008). IRRT is an ALA round table with a mission to develop the interests of librarians in activities and problems in the field of international library relations.
Augustana Human Library, The University of Alberta's Augustana Campus Library and the city of Camrose, Alberta, Canada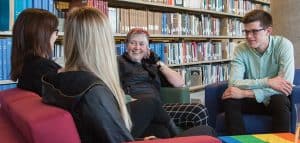 Putting a human face to prejudice and discrimination challenges people to think differently and to therefore, hopefully, support and advocate for the most accepting environment possible for all. The Augustana Human Library, a collaborative project between the University of Alberta's Augustana Campus Library and the city of Camrose, seeks to address all forms of intolerance rooted in sexual, gender, racial, cultural, or religious differences to inspire empathy and care for all persons.
A Human Library provides opportunities for people to talk with those who have been recipients of hate-filled and hurtful behaviors. These "human books" share their firsthand experience with "readers." At the Augustana Human Library, one human book may speak about racial intolerance and the isolation of being a minority. Another may speak to the transphobia experienced by a transgender athlete in community sports. An atheist may speak about what it is like to live in a Christian community, under the quiet, or perhaps not so quiet, feeling of judgment.
The Augustana Human Library has been designed and modified to be sustainable and can serve as a model for libraries of all types. While Human Libraries are becoming more popular, it is rare that any one library or institution does more than one or two events. The Augustana Human Library is now considered part of the University of Alberta's Augustana campus's culture and is highly anticipated. The library has received requests from libraries all over the world asking for assistance in planning a Human Library event, and it is committed to the free sharing of planning documents, promotional materials, registration, and orientation of human books.
Karlyn Crowley, professor of English and women's and gender studies and director of the Cassandra Voss Center at St. Norbert College in De Pere, Wisconsin, says, "The Human Library and Augustana head librarian Nancy Goebel were instrumental in us starting our own Human Library." Crowley says it is "a model for others."
FryskLab, Bibliotheekservice Fryslân, Netherlands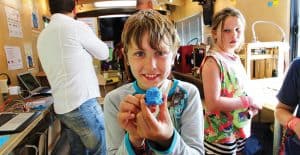 FryskLab is an initiative of Bibliotheekservice Fryslân (BSF) in Friesland, a rural province in the Netherlands. Europe's first mobile library fabrication laboratory (fab lab), FryskLab started in January 2014, after BSF noticed that libraries, especially in the US, were having success with fab labs and makerspaces.
FryskLab uses the fab lab model to bring 21st-century skills to primary and secondary schools. Fab labs are intended to be open but structured creative communities of fabricators, artists, scientists, engineers, educators, students, amateurs, and professionals of all ages. There are currently more than 1,000 fab labs worldwide.
Housed in a former bookmobile truck, FryskLab provides technology, training, and support for users. It is equipped with digital fabrication tools including a 3D printer and scanner, laser and vinyl cutters, a 3Doodler pen, and assorted tools. FryskLab can comfortably host groups of 10–12 adults or 15–20 kids or teens.
"With our mobile lab, we want to contribute to the innovative capacity of the province," explains Aan Kootstra, digital domain specialist and lab manager at BSF. "Machines are becoming more affordable and available to citizens. Libraries can play a major role in familiarizing them with this technology."
The Rural Internet Hotspot Lending Programme, Wellington County (Ont.) Library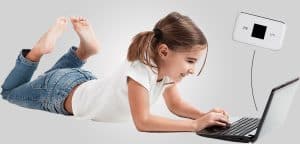 In March 2016, the Rural Internet Hotspot Lending Programme was launched to provide internet hotspots to residents served by 14 branches within the rural Wellington County (Ont.) Library system.
The Canadian Radio-television and Telecommunications Commission (CRTC) estimates that around 18% of the Canadian population does not have access to high-speed connections. While internet access is widely available in most towns and villages, those living in rural areas have limited or no access to a high-speed connection.
Wellington County Library received a two-year, $175,000 grant from the Ontario Libraries Capacity Fund for Research and Innovation from the Ministry of Tourism, Culture, and Sport. The library system leveraged the county government's internet agreement with an ISP to fund 70 hotspots that adult library members across the system can borrow for seven days. The hotspots allow for the connection of 15 devices to one hub.
The library regularly has a six- to eight-week waiting list for the hotspot devices. The program's popularity led the library to acquire 28 more for $17,000.
The project has garnered public attention and interest from the media, politicians, and other institutions. Wellington County Library staffers regularly provide advice to neighboring libraries on how to institute such a program.
"Libraries continue to explore ways to introduce or expand this service in their communities," says Jessica Veldman, an information services librarian who leads the program at Wellington County Library. "The success of our program here and the growing discussion of issues of access is all indicative of the continued need for this service in our communities."