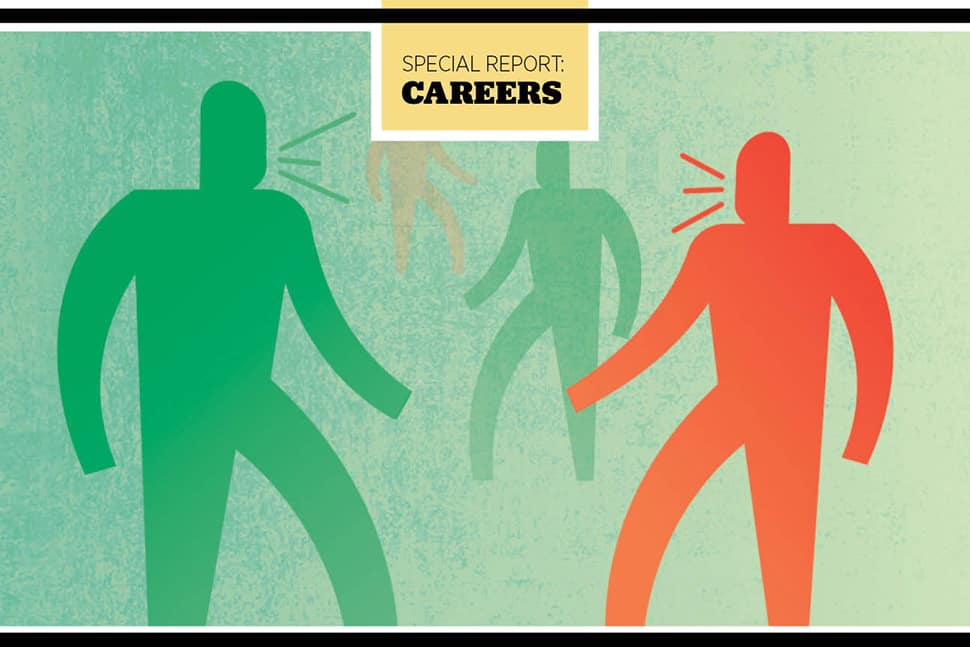 At its worst, networking can seem like idle small talk, disingenuous schmoozing, and a vehicle for self-gain. But done intentionally and authentically, networking can lead to long-term collaborations and partnerships and even help organizations share resources and break down silos.
How do you make networking effective and meaningful for your career and community? Library professionals affiliated with the American Library Association's (ALA) New Members Round Table (NMRT) share their strategies for connecting with colleagues and building relationships.
1) Get in the mindset. "You have to go in looking for a positive interaction," says Athanasia Fitos, manager of Miami-Dade Public Library System's Allapattah branch and chair of the NMRT's Midwinter Social Committee. The first step is to believe that networking has something to offer you and that your efforts won't be in vain. "Our profession has that stereotype of us being slightly mousey and slightly socially awkward, but you have to get outside of that stereotype," she says. "These types of engagements are really low-risk."
2) Ditch your friends. It may feel unfamiliar to attend a social outing or conference solo, but doing so puts the onus on individuals to interact and attend sessions that are personally relevant or interesting. "It's easy to hang out with the people you know," says Kimberly Bolan Cullin, president of Kimberly Bolan & Associates and presenter of NMRT's "Networking Matters" webinar. Leaving your comfort zone is more likely to get you talking to someone new.
3) Break the ice. Introducing yourself can be intimidating. Cullin recommends bringing up "something innocuous that gets conversation started," such as giving a sincere compliment, soliciting advice, or offering a relevant piece of trivia. Nicole LaMoreaux, assistant director of research and instruction at The New School in New York City and president-elect of NMRT, says that while she's "not trying to eavesdrop," listening for something that piques her interest helps her wade into conversation.
4) Be deliberate. Know why you're approaching a person and what kind of conversation you'd like to have. Fitos suggests being prepared to discuss professional issues you're passionate about or changes that you want to see in your own library. Maybe the person you're addressing has experience with programming you're trying to implement or recently finished a fellowship you're interested in applying for. "You have to be willing to share why you're walking up to this individual," Fitos says.
5) Actively listen. Networking is about give-and-take. Ask thoughtful questions and avoid over-promoting your accomplishments. "If you are one of those dynamic personalities, figure out how to talk about yourself in a way that won't be off-putting," says Cullin.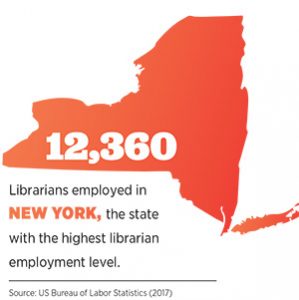 6) Pay attention to body language. It may seem like a small detail, but LaMoreaux recommends standing away from the walls and not crossing your arms to appear more approachable and receptive at social events.
7) Start small. You don't have to spend a lot of money or attend national events to make connections. "Start at your local level, your state association, see what events are going on at your library, and find out what your coworkers are doing," says Kimberly Redd, program manager for certification and talent development at ALA and staff liaison to NMRT. LaMoreaux agrees and says getting involved with a local consortium and attending weekday workshops has been useful for her.
8) Think holistically. Networking isn't just about finding a job or growing your circle. "It's really a planning-for-the-future thing," says Fitos. She notes how easy it is for people and departments to get siloed, and how that isolation makes it harder to solve issues that can't be fixed with internal expertise. "It might be something that's trickling into your community that you haven't dealt with yet," she says, such as the opioid crisis or gentrification. Fitos says looking to other industries can bring fresh perspectives, skills, and solutions to a problem. In cases where libraries in budget-strapped communities are encouraged to share resources with other agencies, networking can be an essential lifeline.
9) Join a group. Enlisting in an association, heading a committee, and volunteering are natural extensions of networking efforts. "If you're on a committee, you know that you might have a phone call every few weeks, or a meet-up at a conference," says Fitos. She points out that ongoing obligations can be a passive but effective way to stay engaged when you're busy.
10) Bring business cards. If your organization does not provide them, Cullin recommends ordering inexpensive cards to hand out. In addition to your job title and contact information, Cullin suggests, your card should include other things to make yourself stand out—a list of key skills, links to social profiles, and even a personal tagline. Redd adds that students should carry business cards that include their expected date of graduation.
11) Be patient. "It's not a one-and-done thing," Cullin says of networking encounters. Fitos agrees that "maintain and sustain" should be the goal of cultivating relationships, and so she'll usually email people she meets at conferences a few weeks later to share ideas and ask for advice. "[Following up] is actually the hardest part of networking," she says. Cullin adds, "After 10 years, I felt I had a really good network."