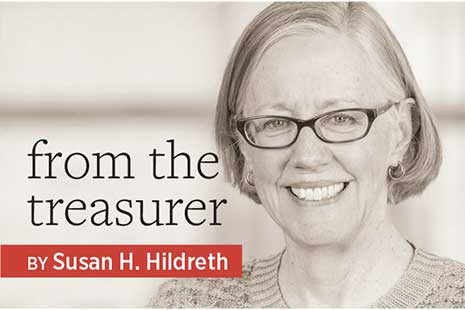 After two years of challenging fiscal results for the Association, FY2018—which ended in August—was a year of progress. The American Library Association's (ALA) total net assets increased by $7.3 million, and total membership grew by almost 3% from the prior fiscal year. Membership and Publishing department revenues either met or beat budget. And ALA's Endowment Fund continued to grow by a healthy 9%, to $47 million.
While these successes are worth celebrating, there are still many challenges ahead as we focus on achieving our mission in a forward-looking, financially sustainable manner.
The General Fund posted an operating deficit, albeit a much smaller one than in the past two years. Midwinter Meeting results missed expectations as our very talented and committed Conference Committee works hard to reimagine the meeting in a way that fulfills our needs as an Association while adapting to a changing economy, member interests, and resources that have negatively affected attendance. And our core revenue sources, such as conferences, publishing, and membership, remain relatively flat overall while our demands for advocacy and technology grow.
This is why we took the unusual—but vital—step in FY2019 of approving a strategic General Fund deficit budget that represents year one of a three-year investment plan. Starting with FY2018, we lay the groundwork, making changes at the staff level, initiating key studies, and looking at ALA in a holistic way to determine what to keep and what to change to become a more effective 21st-century association.
Indeed, key contributors to the FY2018 operating deficit were transition costs related to changes in personnel and engagement of outside advisors to help us assess in an objective and comprehensive way what we do and how we do it.
The findings and recommendations of those studies will help answer some important questions:
Given changes in libraries and the profession, how should the Association be structured and how should it govern itself?
What membership model best enables us to capture the diversity of our members nationally (and increasingly internationally) and generate the financial resources to effectively achieve our strategic priorities and directions?
What internal infrastructure, including technology, is needed to fulfill our mission and support our members?
Over the next several months, as the results of these studies become available, ALA's Executive Board will consider the findings and recommendations and work with ALA staff to implement those most likely to benefit our Association.
We are also carefully monitoring the progress and benefits of the investments that we are making in the FY2019 budget and will keep members posted.
Although this is my last update as your treasurer, I am confident future ALA treasurers will continue to share information on the investment outcomes in FY2020 and FY2021, with the goal of reaching a balanced budget in FY2022.
The prudent investments we are making today, combined with the in-depth review of all aspects of our organization, will result in a financially sound and valuable association to support the important work we do each day and well into the future.