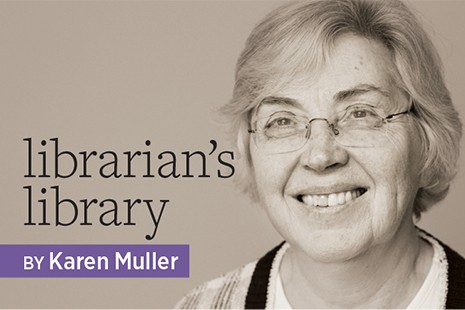 This column wraps eight years of writing about professional development books for American Libraries. And having retired from the Association more than a year ago, I have had time to contemplate books that shaped or informed my work—or were necessary guides to learning about new dimensions of librarianship—as my career evolved from library assistant to special collections cataloger to book marketing to association management and back to special librarianship. I strongly believe that professional education is ongoing and that it is our responsibility to continue building expertise through reading. These books—some out of print, sadly—have been vital during my journey.
In 1970, I was working in book receipts at Boston Public Library and just beginning to consider library school when I expressed an interest in cataloging during a coffee break with colleagues. Bill Crowe, who became dean of University of Kansas Libraries, suggested Cataloging USA, by Paul S. Dunkin, published by the American Library Association (ALA) in 1969. Currently out of print, it was the first professional book in my personal library—and it's one of the few I have retained through multiple moves. I remain impressed by its clarity. The first sentence says it all: "Cataloging USA is not a how-to-do-it book. It is a why-do-it book." Dunkin goes back to Charles Ammi Cutter and his rules for descriptive cataloging, briefly reviewing the various codes up to the first edition of Anglo-American Cataloguing Rules, which had recently been published in 1967. For me, understanding the "why" of what I was doing was vital. Even for routine cataloging, Dunkin made me think about the user of the catalog record I was creating and how that record would inform the reader's search for information.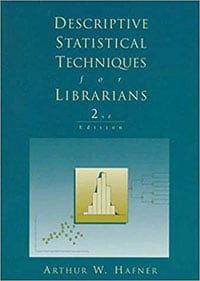 Dunkin's book had a broad impact on my thinking. Two out-of-print books stand out because they introduced me to two important library management tools: standards and statistics. Walt Crawford, in Technical Standards: An Introduction for Librarians (Knowledge Industry Publications, 1986), points out how our lives depend on consistent application of standards, starting with the electrical socket. It was definitely an aha moment for me, as at the time of reading I was negotiating the adoption of common standards for catalog sharing for three libraries that previously adhered to local practices. Arthur W. Hafner's Descriptive Statistical Techniques for Librarians (ALA Books, 1989) helped me understand how the hash marks I'd made on statistics sheets day after day were useful in contexts, particularly when aggregated with other metrics.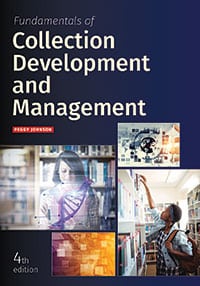 When I went to library school in the 1970s, we studied book selection. In the aftermath of the academic library growth of the 1960s, bibliographers and acquisitions librarians were developing guidelines for accomplishing their work in ways that incorporated evaluation. Initially, there was David L. Perkins's now out-of-print Guidelines for Collection Development (ALA Books, 1979), which was followed by a series of elaborations to individual guidelines for selection, training, allocation of resources, policy development, and other aspects of the evolving specialty. Thankfully, Peggy Johnson, who was part of this effort in the Association for Library Collections and Technical Services, has written four editions of Fundamentals of Collection Development and Management (ALA Editions, 2018) that cover similar ground. ALA Editions, 2018. 432 P. $85. PBK. 978-0-8389-1641-4.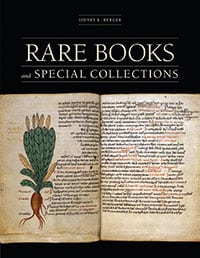 I was an art history major, and I have long been interested in the artistry of rare books—a field in which I have worked only as a cataloger. Leila Avrin's Scribes, Script, and Books: The Book Arts from Antiquity to the Renaissance (ALA Books, 1991) was the result of years of research into the history of writing, papermaking, bookmaking, and printing up to the introduction of movable type. Significantly, she includes Near Eastern and Asian sources as well as their influences on European developments. The more recent Rare Books and Special Collections, by Sidney E. Berger (ALA Neal-Schuman, 2014), is a thorough guide to the specialized area, with numerous glossary lists, illustrations, and practical asides that provide experiential context to his points. ALA Editions, 2010. 392 P. $61. PBK. 978-0-8389-1038-2; ALA Neal-Schuman, 2014. 560 P. $129. PBK. 978-1-55570-964-8.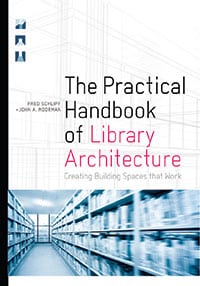 As an art history major, I studied buildings. It provided useful background for the numerous questions on library buildings I fielded over the years. A new library building or major renovation is a significant event in a community, one most people manage only once. Over the years of responding to requests for assistance, even on something as simple as what kind of shelving should be used in a day care center, I came to rely on Philip D. Leighton and David C. Weber's update of Keyes Metcalf's Planning Academic and Research Library Buildings (ALA Editions, 1999). It may be intended for academic libraries, but it has sound planning advice, as well as charts for seating, shelving, and workstations useful in any type of library. The authors emphasize the planning process, considering how programming for the library affects the structure. As noted in my May 2018 column, this topic has been updated and elaborated upon in Fred Schlipf and John A. Moorman's The Practical Handbook of Library Architecture: Creating Building Spaces That Work (ALA Editions, 2018), but spending time with the earlier edition is still worthwhile if planning a new library. ALA Editions, 1999. 928 P. $170. PBK. 978-0-8389-0747-4; ALA Editions, 2018. 1,040 P. $149. PBK. 978-0-8389-1553-0.
My selection of influential books will remain on this librarian's bookshelf. What titles are on yours?