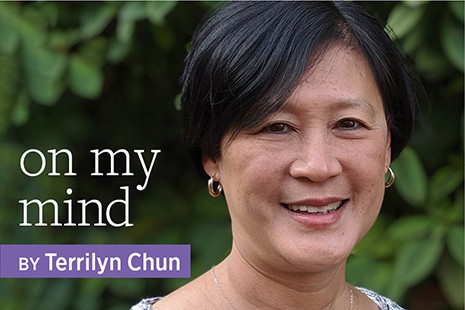 Thoughts of libraries tend to bring to mind images of books and reading, but the trends tell another story: Circulation in public libraries is decreasing while public programs are growing in prominence, according to the 2017 Public Library Data Service Report. I've witnessed the long arc of this trend in action over 20 years spent developing public programs—an expertise I gained prior to earning my MLS.
My first job at Multnomah County (Oreg.) Library (MCL) was in public relations, which involved writing and editing news releases, brochures, and fliers and, increasingly, planning programs and events. An operating levy, passed when I was a few years into the job, brought a wave of construction, renovations, and expanded public program offerings. New programming and event responsibilities fell to public relations staff rather than credentialed librarians. After all, public programming skills are among the least taught in MLS programs.
These predegree experiences opened my eyes to the value of library programming. Public programs help fulfill fundamental human needs for community, connection, and entertainment, and they can often mitigate barriers like language or reading ability. They offer a chance to take a break and do something fun, like try a hobby or craft or gain a technological skill. Like other library services, programs are free and open to all—an especially important fact for lower-income patrons who rely on the library for information and educational and job-seeking resources.
The scope of the practicalities surrounding programming is immense, and I faced a steep learning curve on the job. I learned how to source and vet performers and presenters, negotiate fees, and create professional services contracts. I also figured out where to rent tables and chairs, how to set up and troubleshoot sound systems, and when to apply for city permits for street closures. I created and managed budgets and timelines.
I also applied softer skills as I designed programs that would resonate with my community. I leaned on my communications background as I wrote program descriptions, marketing materials, grant applications, and funding proposals. When creating partnership agreements for joint programs, such as preview performances with the Portland Opera, I exercised diplomacy and balanced the interests of multiple stakeholders.
These positive experiences and professional growth opportunities eventually led me to library school, where formal training in programming competencies was limited to students in a youth services track.
My experience isn't unique. The American Library Association's National Impact of Library Public Programs Assessment (NILPPA, of which I was an advisor) noted a distinct lack of training for professionals who develop programs. The assessment, funded by a grant from the Institute of Museum and Library Services, collected data from libraries across the country and identified core competencies required for professionals working with library programming, such as event planning, marketing, and financial skills.
It didn't surprise me to learn that only half of degreed librarians were formally trained on programming competencies in their master's programs; others learned from colleagues, by trial and error, or through outside work.
Like most of the libraries that were part of the project, which also encompassed small, rural, and academic libraries, MCL prioritizes programming as a core library service. We book an average of 1,000 programs per month throughout our system, and programs drew more than 214,000 attendees in fiscal year 2019. We maintain a database with more than 3,000 presenters and 3,600 programs.
Leaders in library education must give serious attention to determining which of the competencies identified in the NILPPA report are best taught as part of a degree program and which are more suited to on-the-job training or continuing education. As libraries become more dynamic centers of community and activity, LIS curricula must evolve to prepare library professionals to lead these efforts through public programming.