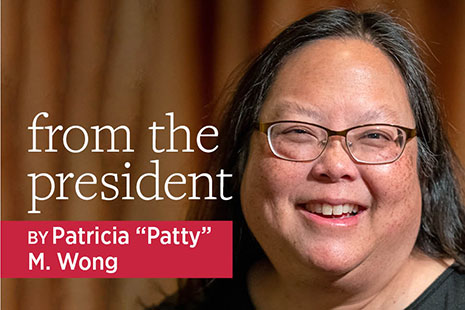 In early August, a major new scientific report concluded that when it comes to global warming, it may be too late to change course.
The Intergovernmental Panel on Climate Change, a body of scientists convened by the United Nations, issued an assessment so stark, the UN secretary-general called its findings a "code red for humanity."
Writing in The New York Times in response to the report, Greta Thunberg and other young climate activists took adults to task: "For children and young people, climate change is the single greatest threat to our futures. We are the ones who will have to clean up the mess you adults have made, and we are the ones who are more likely to suffer now."
Climate change will also disproportionately impact those who are under-resourced and historically affected by systemic racism and practices that hinder generational wealth accumulation, such as redlining. Librarians' core values include a commitment to social responsibility, sustainability, and equity. It's not just essential we step up at this crucial juncture—it's our job.
Libraries have important roles to play in preparing our communities for the impact of climate change, and we must pledge to center sustainability in our operational practices. We must decarbonize our facilities and lean into our roles as providers of ongoing education. Libraries are perfectly positioned to help cocreate community resilience, both by modeling good choices and convening events that help people come to terms with the realities of climate change so that we can all work together to plan for the future.
There is excellent work being done on these fronts throughout the country. In Middle Island, New York, Longwood Public Library became the latest library to be certified through the Sustainable Library Initiative's Sustainable Library Certification Program. The first of its kind in the world, the program assists libraries of all types in assessing opportunities to make better choices on behalf of the local and global community. In Longwood's case, the library prioritized sustainable design of its facility and grounds and engaged in a methodical review of policies, practices, services, and programs. In the process, it committed to the triple bottom line—a concept in which decisions are reviewed through the lenses of environmental sustainability, social equity, and financial feasibility.
A big capital project or renovation offers obvious opportunities to make buildings greener, but small changes make a big impact too.
In rural western Pennsylvania, Bailey Library on the campus of Slippery Rock University has engaged in practices such as composting, paper reuse, printing reduction, and single-use plastic reduction. Los Angeles Public Library has changed the way prizes for reading challenges are selected and purchased, opting for practical US-made goods like reusable water bottles rather than imported non­biodegradable plastic toys.
I'm not the only library leader to commit publicly to sustainability or to call on colleagues to be a part of the solution. International Federation of Library Associations and Institutions President-Elect Barbara Lison will also focus on sustainability in her presidential year, noting that climate change brings new threats to libraries and the communities they serve.
This is a time to stand together in solidarity—with activists like Greta and colleagues like Barbara—to meet the enormous challenges of the climate crisis and summon the effort to deal with its impact. Climate change is a unifying issue for libraries across the globe, and we must commit to doing all we can to prepare our communities for its effects.