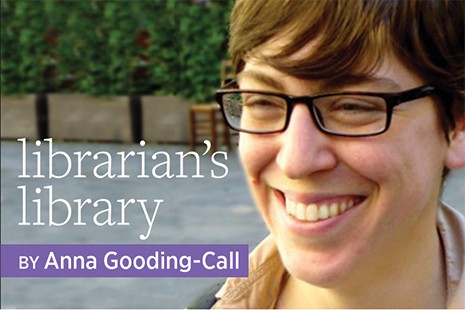 Cultivating positive mental health, self-care, and mindfulness in our libraries can be a challenge. The following books provide support for patrons and staff in this critical area.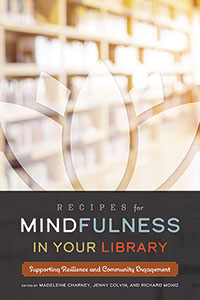 Recipes for Mindfulness in Your Library: Supporting Resilience and Community Engagement
Edited by Madeleine Charney, Jenny Colvin, and Richard Moniz
Mindfulness is an accelerating trend in libraries, and this title is a great start for those interested in joining in. It explores how librarians have integrated mindfulness into their teaching, collections, services, spaces, partnerships, professional development, and programming, from yoga and meditation groups to Zen rooms and journaling exercises. Program suggestions skew toward academic libraries, but some examples (such as how to mindfully manage a library staff) can be applied in any context. While full of good ideas, this book is light on citations; more research on mindfulness could serve as a solid companion to this otherwise excellent work, especially when pitching mindfulness programs to directors and boards. ALA Editions, 2019. 144 p. $50. PBK. 978-0-8389-1783-1.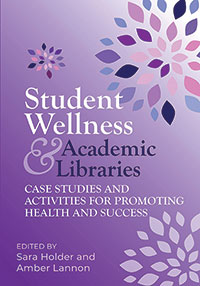 Student Wellness and Academic Libraries: Case Studies and Activities for Promoting Health and Success
Edited by Sara Holder and Amber Lannon
This volume gathers perspectives on wellness programming and discussions of current activities, with case studies, commentary, and research on wellness initiatives in academic libraries. The editors acknowledge that many of the studies work best in environments where students show up in person, but useful ideas for pandemic-era programs can be gleaned, especially in the chapter "Supporting Digital Wellness and Well-Being." Almost every study recognizes that students are stressed and anxious—a familiar notion to anyone who has spent time on a college campus. Read this book for ideas about partnerships and ways to hold space for student mental health. Association of College and Research Libraries, 2020. 300 p. $86. PBK. 978-0-8389-4864-4. (Also available as an ebook.)
The Six-Step Guide to Library Worker Engagement
Edited by Elaina Norlin
This collection looks at a holistic approach to workplace culture. For management strategy, it emphasizes a multifaceted approach rooted in emotional intelligence and provides myriad examples of successful leadership. At the same time, it is frank about certain realities, such as the fact that not everyone is cut out to be a leader. While presenting examples of good library leadership, it also dissects bad workplaces, looking at employees' well-being, the legal dangers of alienating workers, and the problems that come with a revolving-door workplace. It also addresses remote work as a management issue, making it a timely addition to any library's collection. Particularly essential is the final chapter, "Diversity, Equity, and Inclusion." ALA Editions, 2021. 144 p. $65. PBK. 978-0-8389-4798-2.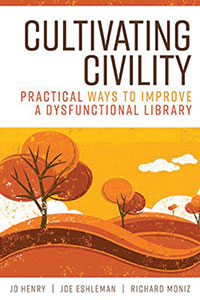 Cultivating Civility: Practical Ways to Improve a Dysfunctional Library
By Jo Henry, Joe Eshleman, and Richard Moniz
This foundational text on workplace environments covers an array of management issues and builds on the authors' previous work, The Dysfunctional Library. Starting with the basics—defining communication—this title progresses through the health and wellness concerns of the average worker, the health of a working team, and leadership and organizational tips. Empathy, mindfulness, and communication are important touchstones, and the authors do not shy away from a frank discussion of bullying in the workplace. The three authors, all seasoned library management leaders, offer plenty of sound advice, but they also present short essays by other librarians on relatable management scenarios and how their libraries navigated them. ALA Editions, 2020. 232 p. $60. PBK. 978-0-8389-4716-6. (Also available as an ebook.)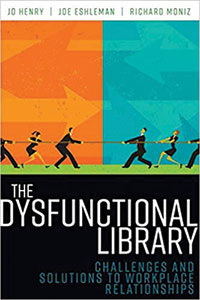 The Dysfunctional Library: Challenges and Solutions to Workplace Relationships
By Jo Henry, Joe Eshleman, and Richard Moniz
Addressing the gamut of broken workplace scenarios, this title employs intensive research and literature review to provide library managers with tools to fix their library environments. The authors address small issues like unclear communication, as well as very serious ones like bullying and mobbing. The authors' treatment of burnout and emphasis on team and employee flexibility is particularly prescient as libraries continue to navigate workplace challenges created or exacerbated by the pandemic. This book is also a particularly useful tool for addressing ideologically or culturally polarized workplaces, and its discussion of civility presages Cultivating Civility, which the authors published two years after this one. ALA Editions, 2018. 216 p. $64. PBK. 978-0-8389-1623-0. (Also available as an ebook.)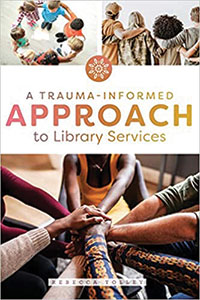 A Trauma-Informed Approach to Library Services
By Rebecca Tolley
This book offers a framework for reenvisioning the library as a haven for social and emotional support. Opening with an explanation of trauma, its sources, and its prevalence, it moves to strategies for welcoming into the library those who have experienced trauma. Topics range from managing interior decor to handling the personal trauma of library staffers when it leads to workplace behavioral issues. The text provides advice for public and academic libraries, and most of its strategies are adaptable for a range of budgets. It is also recent enough to note pandemic-era trauma and its effects on both patrons and staff, and it cites psychological literature, making it a reliable jumping-off point for managers who want to move their organization toward greater support of staff members and the public. ALA Editions, 2020. 192 p. $60. PBK. 978-0-8389-1981-1.