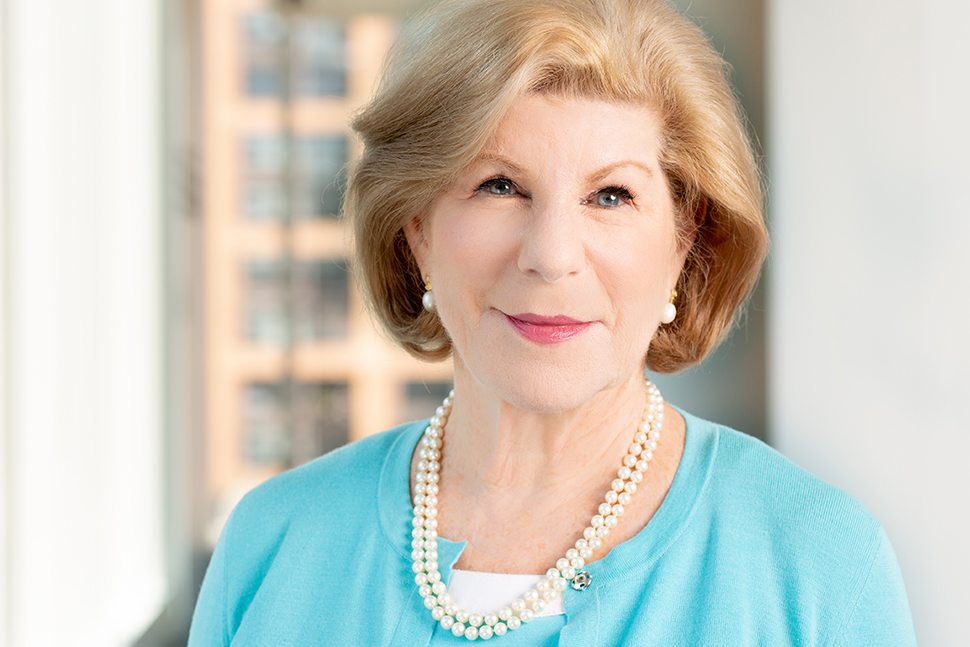 In 1971, reporter Nina Totenberg called then–law professor Ruth Bader Ginsburg for help making sense of a legal brief. That conversation launched a decades-spanning friendship and Totenberg's career. The journalist joined NPR in 1975 and currently serves as the non-profit media organization's legal correspondent; Justice Ginsburg was appointed to the Supreme Court of the United States (SCOTUS) in 1993 and served until her death in 2020.
Totenberg has written a memoir, Dinners with Ruth (Simon & Schuster, September), covering her own career and the relationships that helped shape it. She spoke with American Libraries about friendship, journalism, and covering SCOTUS in unprecedented times.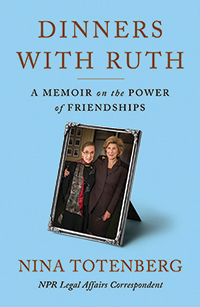 What made your friendship with Ruth Bader Ginsburg special?
It was special because she was special. All my friends were very much a part of my formation. I was not trying to break any glass ceilings; I was just trying to get a foot in the door. We were all very close because there were so few of us, but also because they were special. There's more to the book than just the dinners [with Ruth], just like there's more to a dinner than the main course. [Ruth] is one of the starring roles, but there are many other stars.
How common is it for journalists to become friends with the people they cover?
It's somewhat common and somewhat uncommon. When I first came to Washington, there were reporters who covered from the outside, and those who covered from the inside. I was initially only an outsider by virtue of the fact that I was a woman—a single woman—and the people I covered were men. And when I first met Ruth, we were both outsiders. She was in her 30s; I was in my 20s. I had no idea she was going to be a Supreme Court justice, and by the time she was, we were real friends.
You recently wrote an article for NPR titled "The Supreme Court Is the Most Conservative in 90 Years." In it, you said that the current SCOTUS has no ideological center. How does that affect the way you cover it?
We're not PR agents for these people. Our job is to cover what's going on, and if there is no center, there is no center. It's really pretty simple: It's a very good story, a very interesting story. And more than that, it's my job.
What role have libraries played in your work?
I got a couple of great scoops when I was young by using the Library of Congress to find books that were out of print and had stuff in them. So, in that sense, the library—before the times [when you could] google any damn thing you wanted—was episodically and only occasionally but nonetheless very important to stories that I did.
What's next for you?
I'm going to do my job. I write news. I write analysis of news. I don't write opinion pieces. I'm sort of glad I don't, these days, because there are too many opinions and not enough straight information. I don't really like the idea of retirement. I'd like to work not quite as hard as I do now, but I don't knowhow to do that and cover a beat like mine.
I hope [my] book evokes a sense of the joy of journalism as well as the joy of friendship. And I hope it makes people think about how we conduct our lives today. Hopefully with a little less anger.