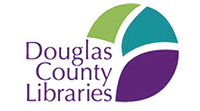 Here is the DCL Ebook Report for April 2014 from Douglas County (Colo.) Libraries. Click here.
There seem to be two points of interest in this report.
First, an April 2 blog post at Digital Book World points out that self-published works don't always make it onto these types of lists, even when they are wildly successful, if they lack an ISBN. "Our system requires an ebook have an ISBN in order to link it across retailers. Many self-published books don't have an ISBN and will be invisible to our process."
Second, the acquisitions people at Douglas County (Colo.) Libraries couldn't get into Bilbary despite repeated attempts, so that column has been removed. I'll investigate to see what's up with this online bookseller.