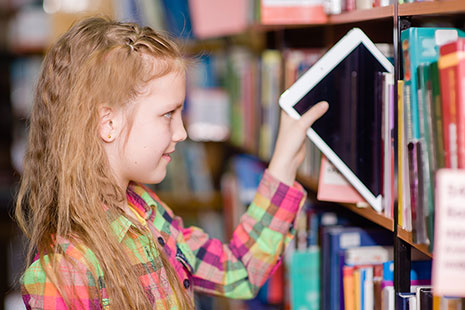 The Department of Commerce's Internet Policy Task Force released its "White Paper on Remixes, First Sale, and Statutory Damages" on January 28 with somewhat promising information for the library community.
The task force consists of Commerce representatives from the National Telecommunications and Information Administration, the Patent and Trademark Office, the National Institute of Standards and Technology, and the International Trade Administration. Formed in 2010 to "conduct a comprehensive review of the nexus between privacy policy, copyright, global free flow of information, cybersecurity, and innovation in the internet economy," the task force published a comprehensive green paper, "Copyright Policy, Creativity, and Innovation in the Digital Economy," in 2013.
Turning to three specific issues in the report, the task force called for comments and convened a number of meetings and round tables with stakeholders on
the legal framework for the creation of remixes
the relevance and scope of the first-sale doctrine in the digital environment
the appropriate calibration of statutory damages in the contexts of individual file sharers and secondary liability for large-scale infringement
US libraries were represented by the Library Copyright Alliance (LCA) at these meetings. Our written comments can be found here and here.
Putting aside the issue of remixes, the task force made two recommendations worth noting.
First, the good news. The task force recommended that the Copyright Act of 1976 be amended to provide more guidance to courts and juries when calculating statutory damages in infringement cases. Currently statutory damages for copyright infringement can range from $750 to $150,000 per work infringed, which is disproportionate with other statutory award frameworks. When libraries are confronted with a "cease and desist" letter for alleged copyright infringement and are threatened with legal action, demanding that a fine be paid for an alleged infringement, the library generally coughs up the money for fear of costs and penalties in a court proceeding. Moreover, the statutory framework has been inconsistently applied, with damages running the full range of amounts for very similar cases.
LCA, along with many others, has lobbied for a review of copyright statutory damage framework for several years, so it is promising that the task force realized this was a problem. Whether Congress will act on this recommendation, time will tell.
Second, the task force recommended that extending first sale to digital transmissions (digital first sale) is not warranted because of potential market harm, which is not surprising. However, LCA was able to make some points about ebook business models that the task force took seriously. LCA referred to the ALA Digital Content Working Group's matrix "Big Five Publishers and Library Lending." The task force commented in the white paper that if it "becomes apparent that libraries have been unable to appropriately serve their patrons due to overly restrictive terms imposed by publishers, further action may be advisable" (page 61). It further recommended that libraries and publishers work together to find common ground.
The US House of Representatives Subcommittee on the Courts, Intellectual Property, and the Internet (part of the Judiciary Committee) as well as the US Copyright Office also are conducting ongoing copyright reviews. For more information on these efforts, see the LCA.