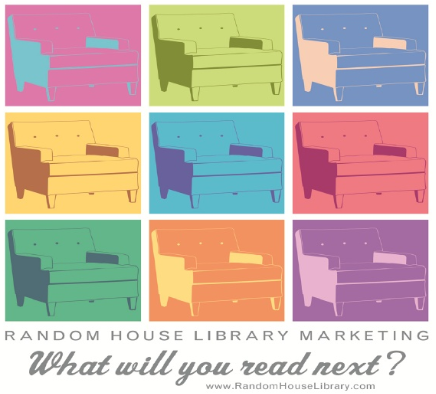 This summer, Random House is reaching out to libraries with an ebook preview sampler that offers chapters from nine books by new authors. This is wonderful recognition of the vital role that libraries play in building an audience for emerging authors. And yet, I have a couple of bits of constructive criticism.
This is a really great start, but it is unfortunate that the sampler only provides the first chapter of each book. Lori Benton, one of the featured authors, provides access to the first two chapters of Burning Sky on her website. Which leaves this Summer Sampler feeling less like a library exclusive and more like a cheap attempt at flash.
Also, just having it up as a document on Scribd without any contextual page left me feeling confused. This is being run by the Library Marketing group at Random House, but there is no marketing thought behind it. If these are new authors, why not take the opportunity to introduce them to librarians? Give us the back story so we can better market these books and introduce these authors to patrons. Tease us with a two-sentence blurb about each book that we can use as quick talking points. At the bare minimum, use the ability to embed links in a PDF to provide access to the authors' websites.
I was excited to see this pop up as the sponsor of the week on Unshelved, but was a bit disappointed at what seems to me an unfulfilled opportunity.