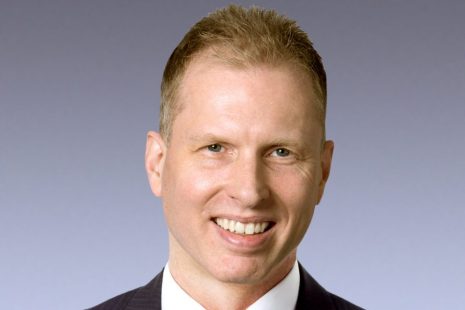 George Kendall joined the American Library Association (ALA) on June 10, just in time for his first Annual Conference. He brings more than 20 years of experience to Booklist, most recently as director of publications and digital content with the American Society of Anesthesiologists. He previously served as licensing manager at Proceedings of the National Academy of Sciences. His experience spans publishing, content strategy, web development, business development, marketing, advertising sales, production, subscription fulfillment, communications, and team leadership.
Kendall studied literature and literary studies at University of Maryland, Baltimore County, and University of Cape Town, South Africa. When he's not working or spending time with his family, he writes poetry and plays the French horn. As editor and publisher of Booklist, he drives both content and revenue. He answered our 11 Questions to introduce himself to ALA members.
Coffee, tea, other?
Coffee, caffeinated, black, or sometimes with half-and-half.
What's the first website or app you check in the morning?
Outlook web app and The New York Times.
Best career advice you've ever received?
Kaizen. It's a Japanese phrase that translates to "change for the better." The idea is to strive to continuously improve.
What drew you to ALA?
The opportunity to work with the Booklist team and content and with librarians drew me to ALA. Now that I've been here for a few weeks the initial draw continues. It's an exciting environment with many opportunities.
Most distinct aspect of your personal office?
Once I unpack, you'll see goofy pics of Tara, my 3-year-old daughter.
Guilty pleasure?
Red wine and super dark chocolate.
First job?
Mowing my parents' lawn and working in the kitchen at St. Joseph's Nursing Home in Catonsville, Maryland.
What do you hope to bring to ALA and members?
I hope to help raise the profile of Booklist and to collaborate with the Booklist team, ALA members and staff, and outside vendors and freelancers to continue the successful 100-year run of Booklist.
If you had to choose any other profession, what would it be and why?
Astronaut. Because, in the words of Robert Frost, sometimes "I'd like to get away from earth awhile." Plus, it sounds like fun!
Book you're reading?
The Outlaw Ocean by Ian Urbina. I picked up an advance copy at Annual. It's an exposé that doesn't disappoint!
Tools used for keeping your life organized?
Good old-fashioned notebook with real paper and a pen—and an Outlook calendar.