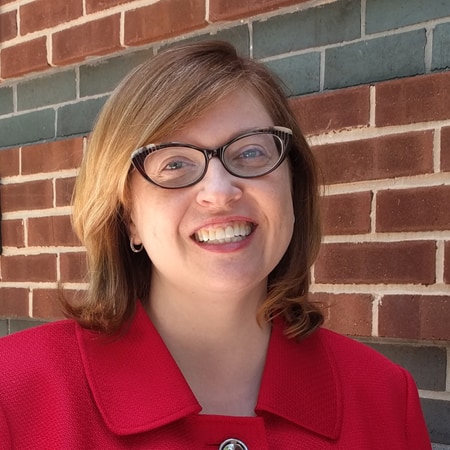 Kathi Kromer is stepping up to lead the American Library Association's (ALA) Washington Office at a hectic time—federal funding for libraries is at risk, and ALA's Annual Conference is just two weeks away. Fortunately, Kromer has more than two decades of experience working with Congress and state governments.
Prior to joining ALA, Kromer was vice president of strategy and outreach for the ALS Association for 11 years, where she created and executed public policy and outreach strategy, expanded the association's national grassroots program to nearly 20,000 advocates, and created a state advocacy program that helped raised awareness and generate more than $15 million for chapters. And yes, she took the ice bucket challenge.
Kromer took time out of her busy orientation schedule to answer our "11 Questions" and introduce herself to ALA members.
Coffee, tea, other?
I'm naturally a pretty energetic person, so I generally avoid any caffeine and stick to water.
What's the first website or app you check in the morning?
I check Twitter before I even get out of bed in the morning. Then I check Outlook to see how my schedule is going to change for the day.
Best career advice you've ever received?
Work hard, keep your word, and make a difference.
What drew you to librarianship/ALA?
I have always loved libraries—I've visited 10 of the 13 presidential libraries and museums. But I am also impressed by the range of public policy issues that librarians care about. In ALA's Washington Office I see an opportunity to work with a strong and knowledgeable team to grow and strengthen a public policy program that advances the mission of libraries, as well as the opportunity to use my experience in not-for-profit, corporate, and government sectors to contribute to the organizational development of ALA.
Most distinct aspect of your personal office?
I have a miniature copy of the first bill I passed at my last job encased in a clear acrylic cube that sits on top of my desk to remind me of how much effort, resources, and collaboration it takes to pass meaningful legislation.
Guilty pleasure?
Binge watching a TV series.
First job?
I was an archives technician for the Office of Presidential Libraries at the National Archives and Records Administration. To date, it has been the most fun and interesting job I've had. I helped archive all the gifts given to the president, and I had a wonderful boss who allowed me to assist on research projects, so I got to spend time working with the still pictures branch.
What do you hope to bring to ALA and members?
Not only do I bring a fresh public policy perspective, but I also hope to use my strong association background to help grow and strengthen ALA.
If you had to choose any other profession, what would it be?
I would like to be a hotel mystery shopper so I could get paid to travel the world and evaluate luxury hotels.
Book you're reading?
The President Will See You Now: My Stories and Lessons from Ronald Reagan's Final Years by Peggy Grande.
Tool used for keeping your life organized?
I keep it simple by having a to-do list on my desk and a few sticky notes next to the calendar on my refrigerator.