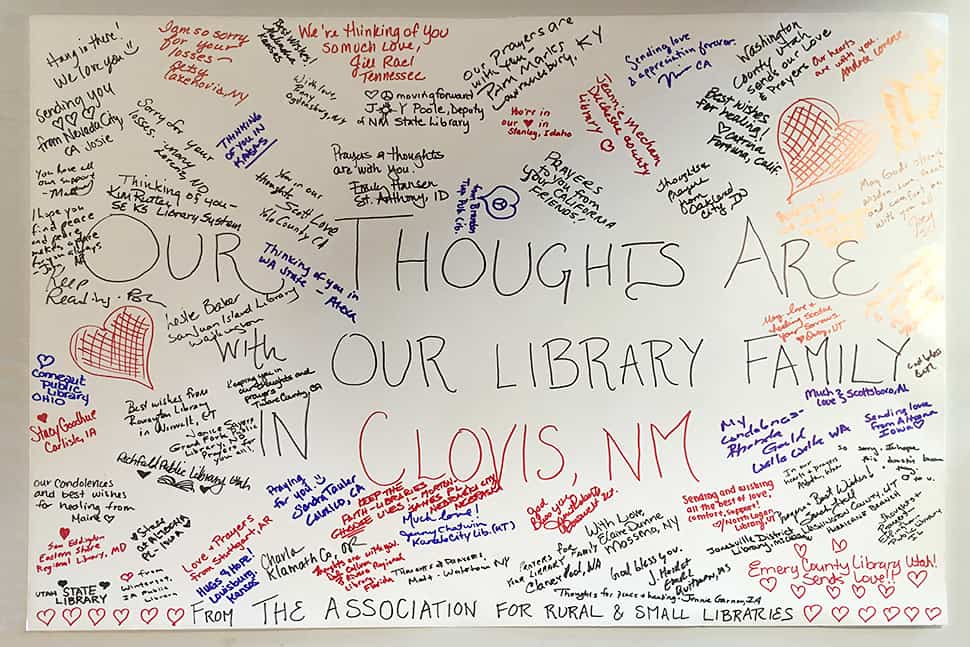 St. George is a small city nestled among vibrant red rock hills in the southwest corner of Utah. And it's growing. It was ranked this year by the US Census Bureau as the sixth fastest-growing metropolitan city in the country. This vitality makes St. George the ideal location for the 2017 Association for Rural and Small Libraries (ARSL) Annual Conference, September 7–9. 
The 2017 conference has already broken ARSL conference records. More than 550 librarians from across the US are in attendance this year, according to Julie Elmore, director of Oakland City-Columbia Township (Ind.) Public Library and an ARSL board member. These numbers are up from 503 attendees at the 2016 conference.
The increased attendance produced a definite buzz in the Dixie Center, which hosted the conference, especially in the main ballroom during the opening speaker, blogger-turned-author Jill Nystul.
Nystul's book, One Good Life: My Tips, My Wisdom, My Story (Putnam Books, 2015), is an off-shoot of her popular blog, which offers tips on how to sort through life's clutter and live healthy. Nystul shared her life story, focusing on how her blog saved her life. A former alcoholic, she started the blog as a coping mechanism during recovery, only to see it become a runaway success. Nystul stressed the importance of finding and following your passions to achieve happiness, especially during trying times.
"I want people to know they aren't alone," Nystul said. "They can survive and thrive."
Richard Paul Evans, the day's second featured speaker, continued where Nystul left off with more tips to live a fruitful, full life. The author of bestseller The Christmas Box (Simon and Schuster, 1995) and the popular Michael Vey sci-fi series for young adults, Evans delivered a powerful talk that pulled at the emotions of both speaker and attendees.
Evans voice cracked and his eyes welled with tears as he shared memories of a talk he gave to middle school students years ago that is applicable to all. He told them things that he wished he'd known when he was their age: You were born for a reason, you are not a mistake; Don't be afraid to fail; Don't be caged by victimhood because we're all victims of something. Evans has Tourette Syndrome, as does his young son. He said that he's grateful for the condition—and the tormenting that he experienced as a youth because of it—because overcoming it has made him who he is today.
Evans was effusive with praise for librarians throughout his talk, but he ended with a tearful message of thanks to the attendees and the profession for supporting him.
"I want to thank you for all that you've done for my books," he said. "Thank you for giving us the life we have."
Addressing important issues
Twenty-four sessions were offered on the conference's opening day, ranging from programs on programming for youth and seniors to gaming, gardening, and summer reading. Several cut to the heart of issues affecting small and rural libraries across the US.
"Libraries and Rural Poverty," presented by Graham Tedesco-Blair, interim director of Newark (N.Y.) Public Library, provided a comprehensive look at the causes of poverty throughout history and ways that librarians can help those experiencing it. Modernization is to blame, said Tedesco-Blair.
"Rural communities are an outdated technology," he said. He used staggering stats to back up his claim: In 1900, 41% of the US population were farmers; now, the number sits at less than 2%. The amount of land being farmed has not changed since 1900, but there are 63% fewer farms due to industrialization of the farming industry. Modern farms employ fewer farmers, Tedesco-Blair said, which has led to higher unemployment rates in rural areas.
Tedesco-Blair also said a lack of emergency and law enforcement resources, homelessness, and the growing opioid crisis go hand-in-hand with poverty in rural areas.
Tedesco-Blair outlined several ways that rural libraries can help people in poverty. He stressed that librarians should become active participants in the community by going to town hall meetings and joining groups (such as Kiwanis, Rotary, Masonic, and Elks clubs and lodges) that count local politicians, industry heads, and employers as members. The proximity will allow librarians to directly advocate for patrons in need to those who can provide jobs. He also urged libraries to revisit policies that may inadvertently discriminate against the poor and homeless, such as those that limit the amount of time that people can stay in the library.
To help people who may overdose in the library, Tedesco-Blair urged libraries to keep the drug Naloxone on hand. A nasal spray that goes by the brand names Narcon and Evzio, Naloxone blocks the effects of opioids on the brain. It is easy to administer and can potentially save lives.