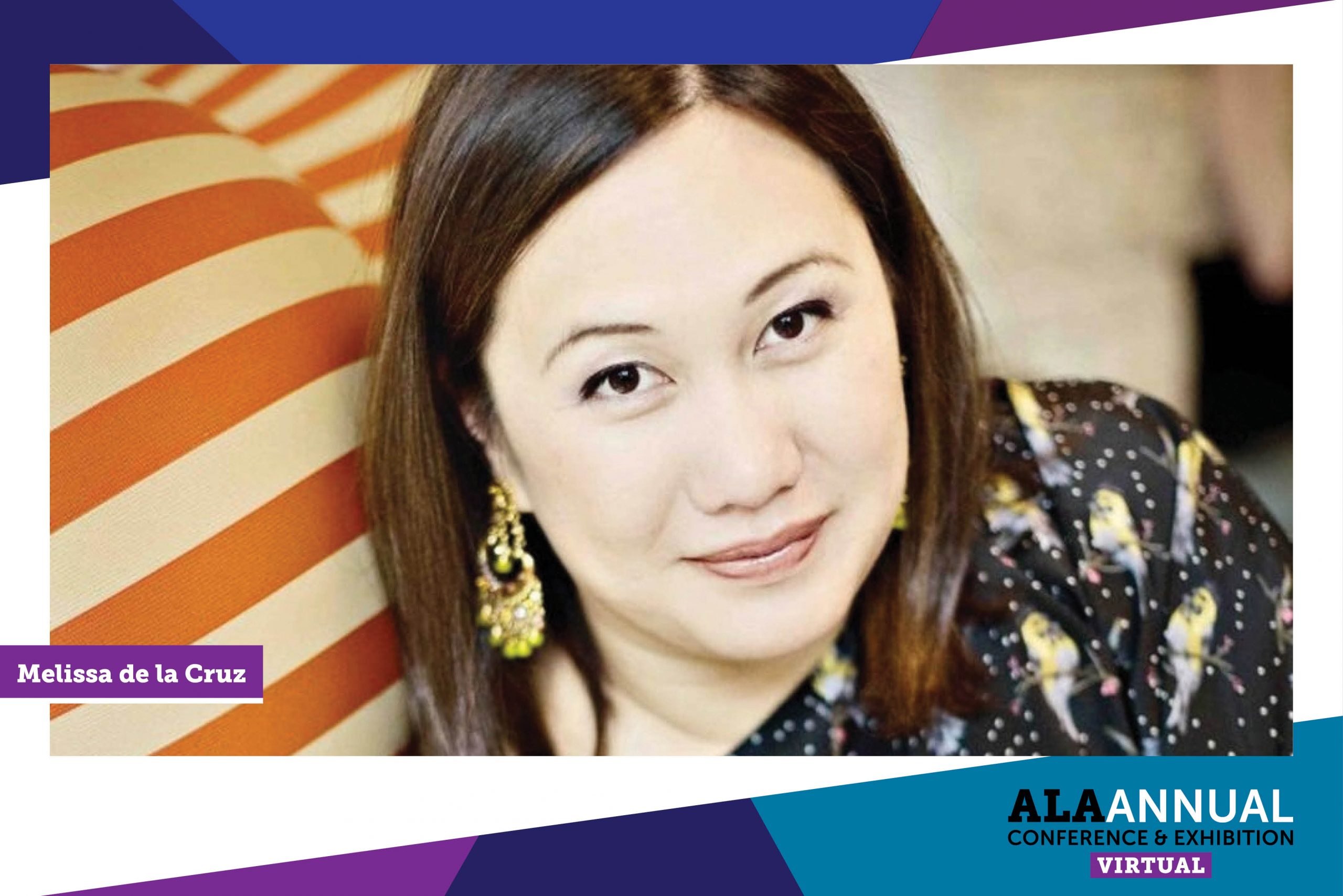 Bestselling author Melissa de la Cruz believes fairytales, fantasies, and fables have the power to help children find their inner strength.
"Stories shape how you look at the world," de la Cruz said at the American Library Association's 2021 Annual Conference and Exhibition Virtual on June 24. "They shape how you look at yourself." Whether communicating with friends or family or finding entertainment in books, TV, and film, we use stories for "empowerment and enrichment in our life," she said.
De la Cruz spoke about the influence science fiction and fantasy had on her growing up, particularly the Dune and Lord of the Rings series. Though set in fantastical worlds, "they were populated by relatable people," she said. Their characters showed that "there is such a thing as love and loyalty"—things that, when you're 12, you may not have in your real life but feel that "those friendships are possible." These stories "show us that we can choose to be good," she said.
When she started her writing career more than 20 years ago, de la Cruz said that at the time she didn't understand the full power of story. But once she published the first title of her Blue Bloods series in 2006, about vampires fighting evil and surviving despite menacing forces, she began receiving letters from young soldiers in Afghanistan and Iraq and kids who had survived Hurricane Katrina. They told her that reading the series made them feel like they weren't alone. Learning how people were responding to her books gave de la Cruz a sense of responsibility and "moral authority," she said, especially because many of them are geared toward children.
During the pandemic, de la Cruz was surprised to discover that she had lost interest in reading. "Having to recede to another life meant that I was hopeful and optimistic, and I just didn't feel that," she said. "My mind kept saying, 'It's not like that! We can't hug!'"
With her new Chronicles of Never After series, she said her goal is to modernize fairytales for a new generation and get reluctant readers engaged and reading. "I like to write the gateway book," she said. "Sneak in the medicine with a little bit of sugar on top."
De la Cruz believes strongly that kids should chose what they want to read. Genre books, graphic novels, fairytales, and other materials can help them learn to love literature later in life and "lead them on this journey" where they can become enthusiastic readers. "Reading is a pleasure," she said. "Reading is a joy."