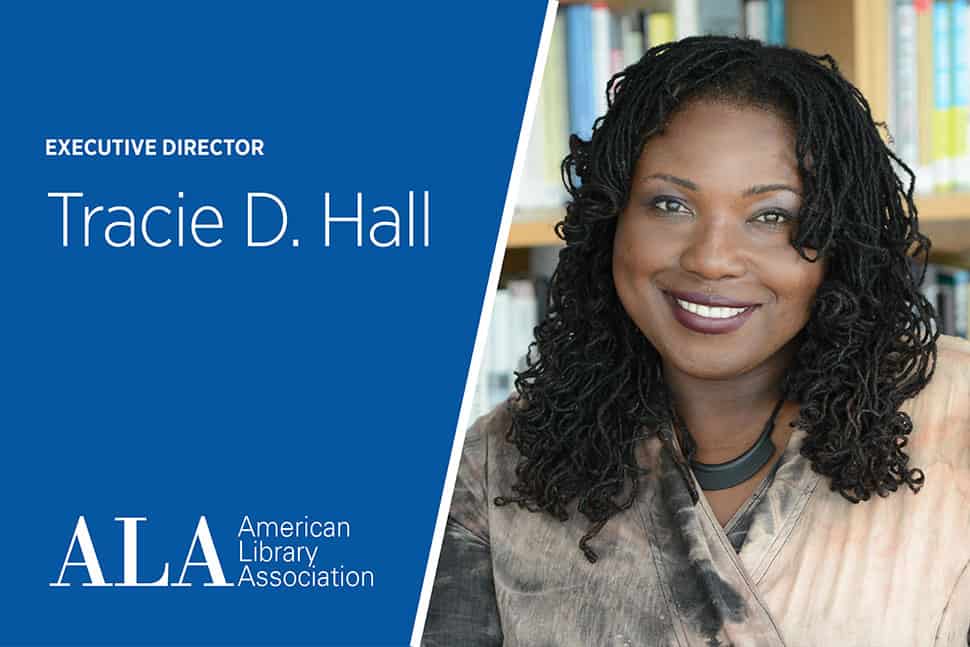 On January 15, the American Library Association issued the following statement announcing its new executive director, Tracie D. Hall:
"The American Library Association is pleased to announce the appointment of Tracie D. Hall as its executive director, effective February 24, 2020. Following a nationwide search, Hall was selected to succeed Mary W. Ghikas, who has worked for ALA since 1995 and served as executive director since January 2018. Hall is the first female African-American executive director in ALA's history.
"'We are thrilled to be welcoming Tracie back to the ALA family," said ALA President Wanda Kay Brown. 'Her unique combination of philanthropy and library know-how position her to be the leader ALA needs today. She is optimistic, energizing, and innovative, qualities that will serve the Association well as it continues its investments in advocacy, development, and information technology.'
"Hall is no stranger to libraries or to ALA. Over the years she has worked at the Seattle Public Library, the New Haven (Conn.) Free Public Library, Queens (N.Y.) Public Library, and Hartford (Conn.) Public Library. In 1998, she was among the first cohort of ALA's Spectrum Scholars, a grant program to diversify librarianship, and she served as the director of ALA's Office for Diversity in the early 2000s.
"Most recently, Hall directed the culture portfolio at the Chicago-based Joyce Foundation, developing new grant programs designed to catalyze and scale neighborhood-based arts venues, cultural programming, and creative entrepreneurship. A civic leader in Chicago, Hall was appointed to serve on the City of Chicago's Cultural Advisory Council at the beginning of 2020. Hall has also served in multiple roles in academia, including as assistant dean of Dominican University's Graduate School of Library and Information Science in River Forest, Illinois.
"In addition to her MLIS from the Information School at the University of Washington, Hall holds an MA in International and Area studies with an emphasis on Sub-Saharan Africa from Yale University and dual bachelor's degrees in Law and Society and Black Studies from the University of California, Santa Barbara. Hall has also studied at the Universities of Nairobi and Dar es Salaam in East Africa.
"When she begins her tenure in February, Hall will become the 10th executive director and 24th chief staff officer of the 143-year-old association."