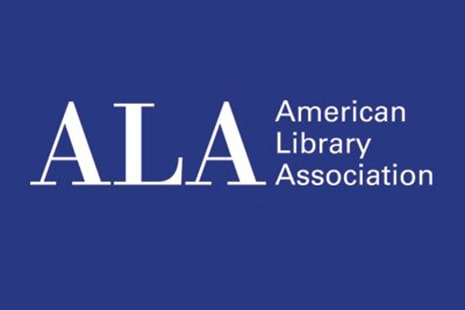 American Library Association (ALA) President Patricia "Patty" M. Wong called the first ALA Council meeting of the 2022 Annual Conference and Exhibition in Washington, D.C., to order at 2:50 p.m. on June 25.
The Rules and Guidelines for ALA Hybrid Council Meetings (CD#5.2) and the agenda for Council I (CD#8.6) were adopted without objection. The minutes from the January (LibLearnX) and March 2022 Council meetings (CD#2.1–2.2) were approved.
ALA Executive Director Tracie D. Hall reviewed Executive Board actions taken since the 2022 January virtual meeting (CD#15.1), including the nomination of Past ALA President Loida Garcia-Febo as 2022–2023 president-elect of the International Federation of Library Associations and Institutions, and the implementation of Council actions from the January and March 2022 virtual meetings (CD#9.1).
Resolutions Committee chair Aaron Dobbs gave the committee's report and brought four resolutions to Council for a vote (CD#10.2). Resolutions calling on President Biden to cancel student loan debt for all borrowers (VMD#2) and condemning the destruction of libraries, schools, and cultural institutions in Ukraine (CD#57) were adopted. A resolution in defense of the right to engage in political boycotts (CD#55) was defeated. Councilors voted to refer a resolution in support of continuing virtual access to ALA membership meetings to ALA's Budget Analysis and Review Committee (CD#59).
Incoming ALA President Lessa Kananiʻopua Pelayo-Lozada, chair of the Committee on Committees, presented the committee's nominations for the 2022–2023 Council Committee on Committees and the 2022 Planning and Budget Assembly Election (CD#12–12.1).
The Jason Reynolds/Simon & Schuster travel grant (CD#48), which sponsors five Black school or youth services librarians to attend Annual, was approved.
Amy Lappin, chair of Transforming ALA Governance (TAG), presented the task force's initial recommendations (CD#36) and called a vote on TAG Action Item #1. Council passed two proposed amendments, one meant to clarify Council's role as a policymaking rather than advisory body and another to mandate Rainbow Round Table representation on the Executive Board. Action Item #1 passed as amended.
Wong adjourned the meeting at 5:22 p.m.